1 minute reading time
(249 words)
Exciting News: Adventure Tours Now More Affordable!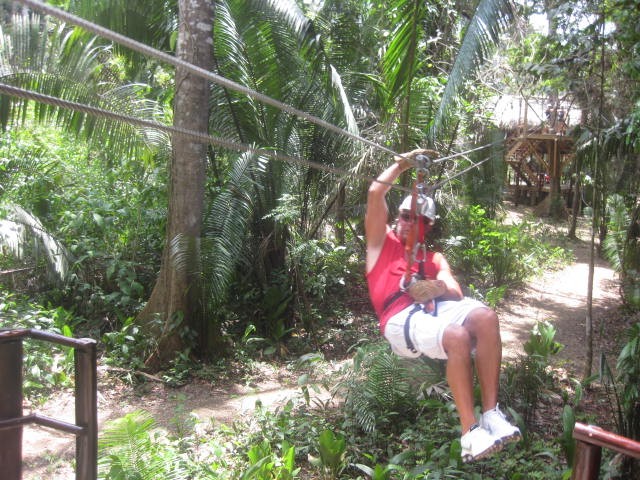 Popular excursions like Cave Tubing, Zip Lining and exploring the ancient Mayan temples are thoroughly enjoyed by our guests, and to many visitors are a "must-do" while in Belize. And we can't blame them -- they're a lot of fun! Many of our packages include one or more of these popular Belize Adventures.
Excursions to these popular jungle sites are provided in a number of ways by tour operators: 1) Some operators function only on the mainland and provide services at bare-minimum standards; 2) Some tour operators use busses and take 20, 30 or more people at a time; 3) And then there is the St. George's Caye Experience -- We not only provide boat transfers as part of our tours; we take only small groups from the resort and our top-notch professional guides give personalized tours during which everyone can hear the information.
Our premium service costs a bit more and that has been mentioned several times in online reviews. Although we will not diminish the quality of our tour experience in order to offer the cheapest prices, we are sensitive to how much a vacation can cost, and so we are always seeking ways to reduce costs and pass the savings on to our guests.
GOOD NEWS!
Cap'n Ron has just reduced the prices for our most popular tours -- by over 20% when we have 4 or more guests participating!
We hope this makes it so that even more of our guests can enjoy mainland adventure tours and make unforgettable memories in Belize.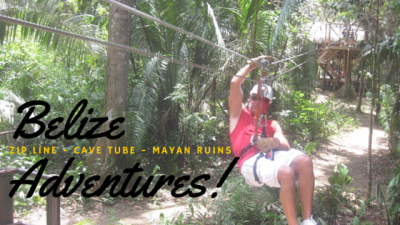 Stay Informed
When you subscribe to the blog, we will send you an e-mail when there are new updates on the site so you wouldn't miss them.