4 minutes reading time
(726 words)
Let Us Do the Work - Holidays in Belize 2023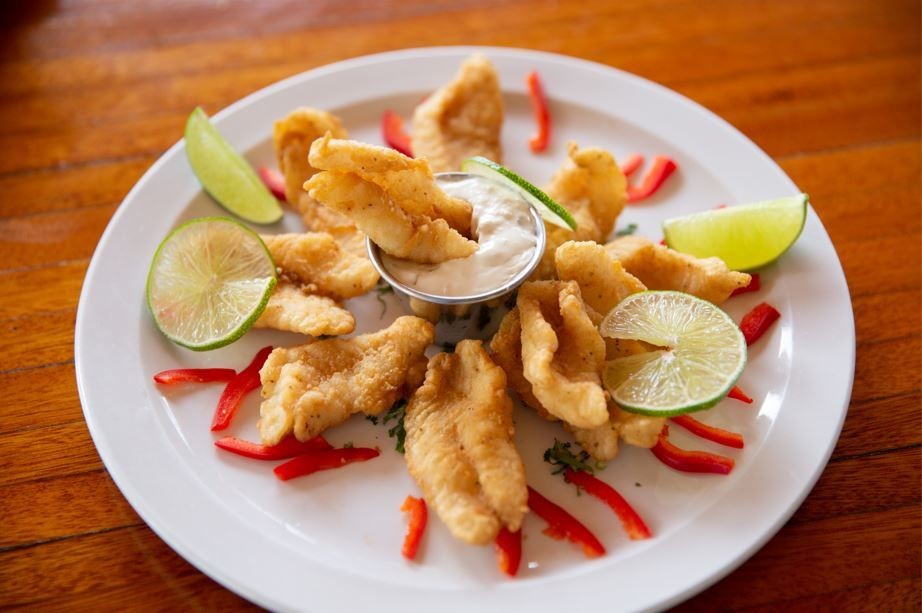 Okay, it is maybe slightly early in the year to be writing about the holiday season, but it is great to be prepared for the best celebration possible, and we are here to make every moment memorable! So, here's to planning! Many of our guests are looking to escape the cramped dining room, and hustle and bustle of the holidays, and yes, we do dishes.
We usually sell out during the late part of the year into the first five months of the year. It is the perfect time of year to come away, kick back and let us pamper you. Plus, the memories made here will last a lifetime as a unique way to spend time off of work, and together with your loved ones.
St. George's Caye Resort is renowned for service, so this year for the holidays, here are just a few ways you can spend this precious time.
Relaxing: Unwind and relax with a featured package combining a choice of thatch cabana or villa suite with your meals, transfers, and select activities. Pull up a hammock or Adirondack chair and let the sea breezes take your worries away.
Adventuring: Explore the jungle and the reef with featured packages combining your choice of thatch cabana or villa suite with meals, transfers, and select tours. With multiple different excursion combinations, you will always have something to look forward to.
Of course… eating: The savory and comforting tastes of Belize home to your loved ones! Try one of these delectable recipes, close your eyes, and let this authentic fare take you away to the warm sun and island vibes!

Fry Jacks. This is a Belizean classic, and one of our guest's favorite dishes. Fry jacks can be eaten with beans, eggs, or made sweet with jam. Fry Jacks are especially delicious when stuffed, and that is our specialty breakfast dish! with a swab of jam, so knock yourself out trying it out at home with our recipe here.
Relleno. In northern Belize, the traditional Mestizo dish is reserved for Sundays or for special occasions, like Christmas. This soup is also known as 'black dinner,' though travelers should not be fooled by its daunting appearance. Made from a paste of spices and achiote, the dish often includes a chicken stuffed with ground meat and eggs and is eaten with corn tortilla or white rice. Check out a great recipe from MyBeautifulBelize here

Rice and beans. Can't forget about the Belizean classic! It is so simple, yet so complex in taste. Cooked together with the subtlest hint of coconut, rice, and beans is usually accompanied by stew chicken, coleslaw/potato salad, and fried plantain. Here's a recipe we're sure you've been dying to get your hands on.
We hope to look forward to welcoming you in the coming months!
So Much More...
This destination offers so many ways to spend your time, from the Blue Hole to dinner with new friends, to snorkeling, to yoga by the water and bean bag on the beach. There are endless combinations of incredible experiences that will make memories for the rest of your days together! As many of our guests do, you will look back on this time on the island and want to return to make more memories and friends in the future.
We hope you can come away for pampering in paradise and a perspective that is as refreshing as our clear blue waters!
INQUIRE FOR YOUR CUSTOM VACATION
St. George's Caye Resort is found 7-miles from main-land Belize City. Transfers are made by boat and once you have landed at BZE International Airport, your valet will have you on the island's sandy shores in under 30 minutes. Offering an array of adventure, romance, relaxation, and SCUBA excursions, this resort is acclaimed for pristine reefs, seclusion, and the ability to do as much or as little as one wishes.
Email for more information at This email address is being protected from spambots. You need JavaScript enabled to view it. or call our friendly US-based reservation line at +1-507-380-9344 or toll-free at 1-800-814-8493. See all of the beautiful information at www.belizeislandparadise.com.
Stay Informed
When you subscribe to the blog, we will send you an e-mail when there are new updates on the site so you wouldn't miss them.