3 minutes reading time
(544 words)
Five Ways to Plan your Perfect Paradise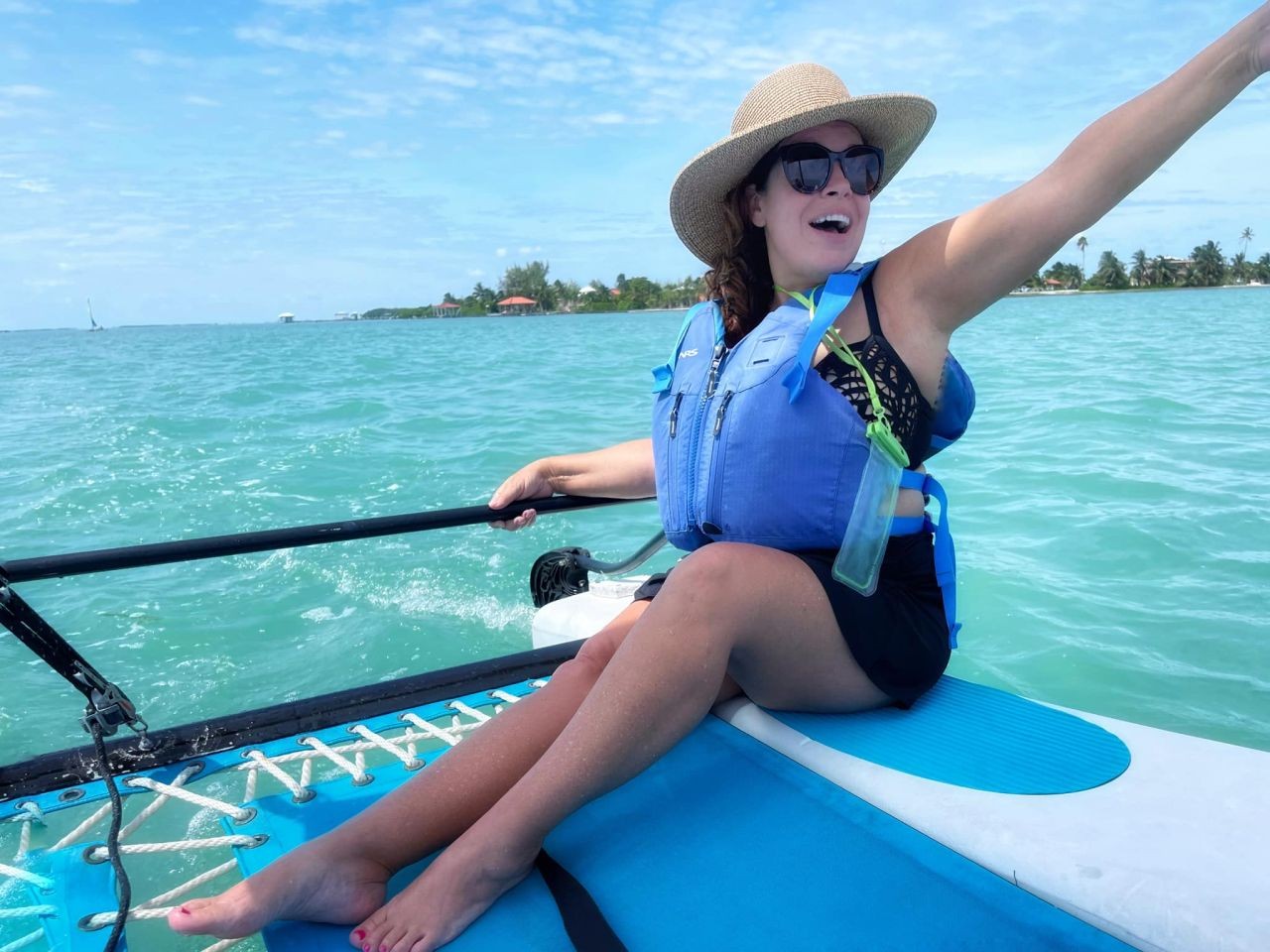 On the coldest days, even in the warmest parts of the world, people dream of blue skies, the sea, and tropical weather. So, if you are on the fence, due to time or just the planning process, this article is meant to help ease the pre-vaca hustle and organize your prep for paradise.
Clothes - Lightweight cotton T-shirts – Belize is characterized by a moist tropical climate with a seasonal variation slightly different than other Caribbean countries, so it is best to bring layers and dress with natural fabrics.
Shoes - Shoes are optional on the island, however, with the paths being natural, we suggest you bring at least a comfortable pair of sandals to get to your choice of views. Once you are in your hammock, it is the perfect time to relax and put your feet up!
Funds and documents – As far as experiences are concerned, we are your ultimate tour guide and have you covered for your excursions and adventures. However, for documents, we suggest applying for or renewing your passport at least 6-8 weeks in advance of your trip. If you're traveling from the US to Belize, you're in luck: just bring your US dollars with you! The Belize Dollar may be the official currency of Belize, but it's pegged to the US dollar on a 2:1 ratio, and the two are used interchangeably.
Your Plans for Paradise – While we can create a totally customized experience for you, it is fun to think of all the adventures you can experience. Ask your reservations team member for our activities book so that you can browse all of the incredibly, immersive options for experiencing the best of Belize.
Comfort Items – Our team caters to your every need, but it is also a great idea to bring certain comfort items that will make your stay feel even more like a home away from home. A good book, a comfortable pair of slippers, or your favorite sleeping mask can all enhance your time on the island and connect you to those simple comforts while we are pampering you in paradise!
We hope you can come away for pampering in paradise and a perspective that is as refreshing as our clear blue waters!
INQUIRE FOR YOUR CUSTOM VACATION
St. George's Caye Resort is found 7-miles from main-land Belize City. Transfers are made by boat, and once you have landed at BZE International Airport, your valet will have you on the island's sandy shores in under 30 minutes. Offering an array of adventure, romance, relaxation, and SCUBA excursions, this resort is acclaimed for pristine reefs, seclusion, and the ability to do as much or as little as one wishes.
Email for more information at This email address is being protected from spambots. You need JavaScript enabled to view it. or call our friendly US-based reservation line at +1-507-380-9344 or toll free at 1-800-814-8493. See all of the beautiful information at www.belizeislandparadise.com.

St. George's Cayebelize island paradiseBelize island resortBelize Honeymoon
Stay Informed
When you subscribe to the blog, we will send you an e-mail when there are new updates on the site so you wouldn't miss them.