4 minutes reading time
(783 words)
Flying to Belize Keeps Getting Easier (and Cheaper!)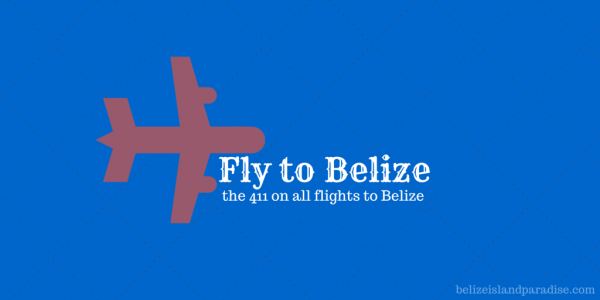 Two more direct flights to Belize City (BZE) from North America have been announced, making it even easier to get to our beautiful Central American country!
The world-class snorkeling and diving on the barrier reef, the Mayan ruins and jungle adventures, and the really friendly native people have all made Belize a popular travel destination over the past few years. Belizeans love showing off their country and the natural beauty, history, culture, food, and adventures.
But for a long time one of the barriers for people getting to Belize was the high cost of airfare. We are thrilled that is less and less of an issue as more airlines add routes to Belize such as Southwest Airlines and West Jet out of Canada!
We are finally seeing affordable airfare to Belize which means it's time for you to come and visit. Right?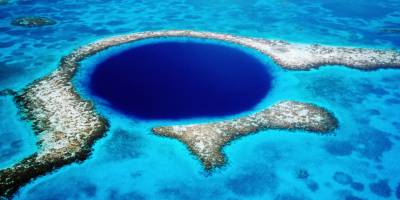 NEW DIRECT FLIGHTS FROM DENVER AND TORONTO
Recently Southwest Airlines announced a second direct flight into Belize from the US, this time from Denver International Airport. They plan to start service on a trial basis in spring 2017 and based on demand, they will continue this route. Southwest also offers direct service through Houston Hobby International Airport.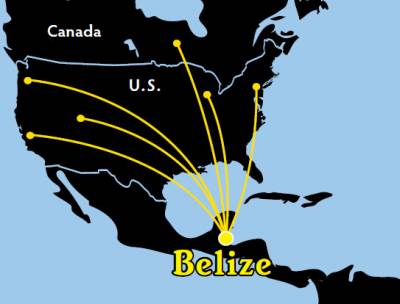 Canadians are about to have their first direct flight from Canada to Belize on West Jet. The new route starts in October of this year, just in time for a fall vacation or winter holiday in the Caribbean!
Many Belize island resorts and jungle resorts have been offering specials to Canadians to help them afford a trip to Belize in 2016 since the Canadian dollar has been so weak. Like the awesome Canada Special Cap'n Ron is offering right now for a stay at St. George's Caye Resort!
AFFORDABLE AIRFARE TO BELIZE IS NOW A REALITY
Competition, especially from one of the low-price airfare leaders Southwest Airlines, means that all airlines flying into Belize have lowered their fares. Hooray!
It used to cost $800-$1000 roundtrip or more, even in low season. But now we are seeing roundtrip flights from many US cities for only $400! Even the bigger airlines like Delta Airlines and United Airlines now offer relatively cheap flights to Belize thanks to increased competition and increased demand.
And the increased demand makes sense. Look at how beautiful it is here!!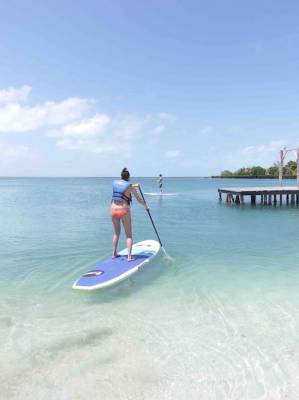 WHICH AIRLINES FLY INTO BELIZE
To help with your trip planning here is a list of the airlines that fly into Phillip S. Goldson International Airport in Belize City (BZE) and the connecting cities in North America and South America. Belize travelers from more far-off destinations like the UK, Europe, and Asia will need to connect through one of these airlines.
---
| | |
| --- | --- |
| American Airlines | Dallas/Ft. Worth, Miami |
| Avianca (Taca) | San Salvador |
| Delta Airlines | Los Angeles, Atlanta |
| Southwest Airlines | Houston Hobby, Denver (spring 2017) |
| Tropic Air | Cancun, Merida, Flores |
| United Airlines | Houston, Newark (Chicago, seasonal) |
| US Airways | Charlotte, N.C. |
| West Jet | Toronto (October 2016) |
The Belize airport website keeps a current list of airlines serving BZE and it can be found here: http://www.pgiabelize.com/airlines.htm
TIPS FOR FLYING WITHIN BELIZE
For most visitors to Belize, once you arrive at the international airport you will need to take another flight -- what we commonly refer to as an island hopper flight. The two airlines in Belize are Maya Island Air and Tropic Air and both offer short flights to a handful of destinations within Belize and neighboring countries. This is by far the fastest and easiest way to get around the country as Belize has limited paved roads and public transportation options.
But if you stay with us on St. George's Caye, you don't have to worry about the time or cost of an additional flight. Yes, really!
Your airport greeting and roundtrip ground/sea transfers to our Belize island resort are part of your all-inclusive vacation package. Plus, our proximity to the mainland and Belize City (only 7 miles offshore) means you don't waste precious vacation time traveling to your destination. You are on our island in the Caribbean within an hour of exiting customs at the airport, compared to the 2-4 hours it can take to get to resorts in San Pedro and Placencia.
As we like to say here at St. George's, with us you get an extra day of vacation!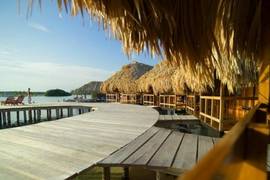 Have more questions about traveling to Belize?
Feel free to This email address is being protected from spambots. You need JavaScript enabled to view it. and he'll share his 15+ years of experience traveling to and from Belize. Or send us a message on Facebook and we're pleased to help.
Happy travels!
Location (Map)
Stay Informed
When you subscribe to the blog, we will send you an e-mail when there are new updates on the site so you wouldn't miss them.