4 minutes reading time
(899 words)
Go Big in 2023 - Belize Island Adventures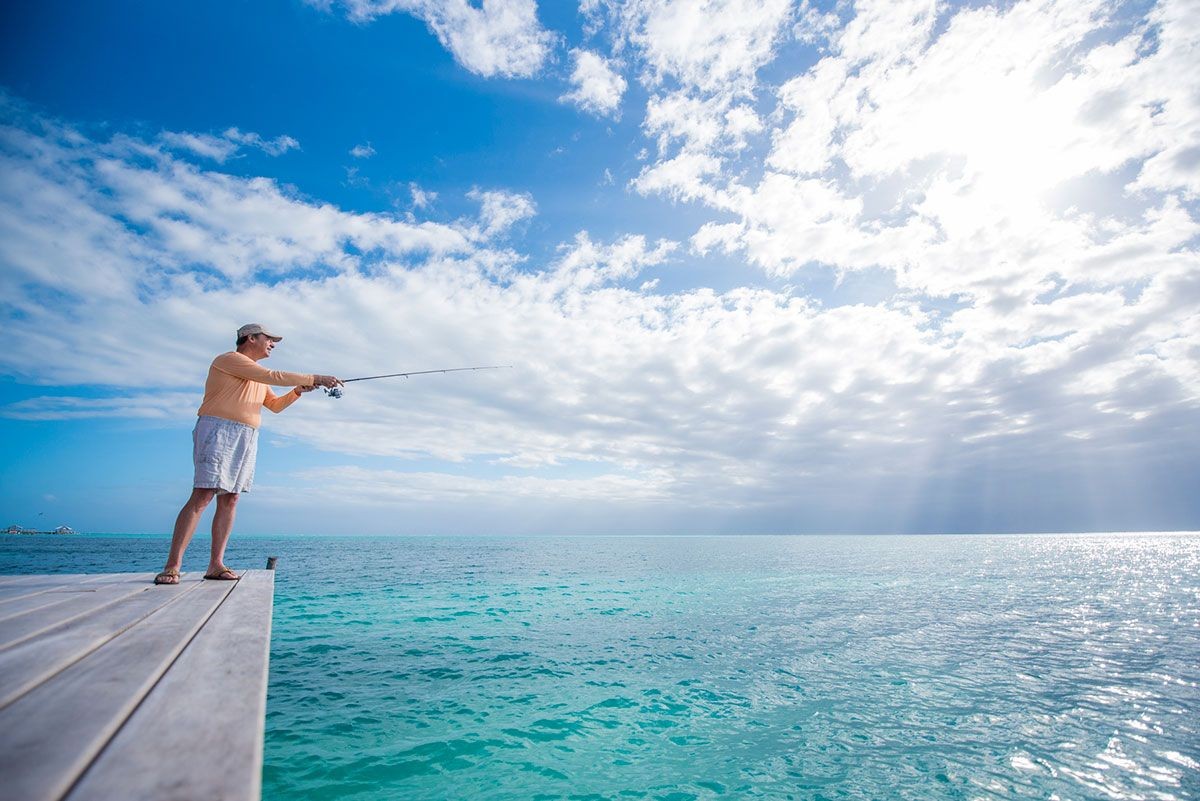 Belize has world-class game fishing and is one of the world's best-kept secrets. Unlike other tropical destinations, the reefs and rivers of Belize have not been over-fished and still serve as a pristine opportunity to wrestle with some of the largest game fish in the world.
Located in Northern Central America, this English-speaking country is home to UNESCO's World Heritage Site the Barrier Reef – the largest in the Western Hemisphere and home for unmatched game fishing. This coastal country is an easy and sometimes direct hop from the United States and Canada. Belize is also home to hundreds of islands (Cayes "Keys") making for a variety of sites for lodging between fishing excursions.
This excerpt from www.belize.com is an awesome article on all of the varieties and excitement about catching the big one!
Belize has world-class game fishing that is only now being discovered by anglers. This English-speaking country is located in Northern Central America – an easy two-hour hop from North America. It is home to UNESCO's World Heritage Site the Barrier Reef – the largest in the Western Hemisphere and home for unmatched game fishing.
Bonefish Season: The prized bonefish are present in equal numbers throughout the year in Belize and there is no clearly preferable season for bone fishing – in short bonefish are here throughout the year. The allowed season is from April through October. Bonefish inhabit the mangrove-lined lagoons and flats on the interior of the Belize Atolls. These bonefish are generally larger and take flies more readily than the ocean-side fish; although they tend to be on the move, making casting accuracy more crucial.
Permit Season: Permit are in Belizean waters throughout the year, although permit fishing tends to be more predictable when the prevailing winds are most consistent – generally in the winter, spring and summer. Some of the better Permit fishing can be in the fall if the weather is not affected by cold fronts.
Permit are the prime objective of many saltwater anglers and the country has gained a reputation as the permit capital of the world. As much hunting as it is fishing, permit present a unique challenge and many guests have celebrated their first-ever permit in Belize.
Tarpon Season: Tarpon fishing is somewhat seasonal since the tarpon is a migratory species. Tarpon numbers begin to increase in April and May and drop off a little in September or October.
The best tarpon months are June, July, and August. However some resident tarpon are around throughout the year. Tarpon are regarded by some anglers as perhaps the ultimate challenge of saltwater fly-fishing. Although there are always some resident tarpon to be found, our migratory tarpon season extends from mid-April to October. Tarpon inhabit the rivers, creeks, channels and lagoons off Belize and most tarpon jumped are 60-90 pounds, with some fish in the 100-150 pound range and occasional monsters approaching 200 pounds.
Grand Slam Season: Belize Sport Fishing Calendar
May, June, July, August and early September are considered to be the best fishing months in here primarily because there are good numbers of all three species available. Summer temperatures are in the low-to mid-90s and a steady trade wind generally makes the weather very comfortable.
Other Fishing
Another favorite sport fish, the snook, can be found in the small mangrove creeks around the country's several atolls. Barracuda are a popular sport fish present in large numbers throughout the year. Local Reef fish species including snapper, grouper and jacks are also abundant throughout the year. Along the reef, wading anglers can take snappers and jacks by casting deceiver patterns or poppers into the surf. Spending some time during your stay here "chasing" other species is always fun and usually rewarding. From spi to fly to trolling, our abundance of game fish guarantees excellent sport fishing all year round. Since many rivers empty into the Caribbean Sea, you're practically guaranteed a daily catch, not to mention the fact that our Belize fishing guides have no problem sharing their own "secret" spots with guests
St. George's Caye Resort is found 7-miles from main-land Belize City. As the closest resort to the airport, you will enjoy complimentary quick and easy transfers once you have landed at BZE International Airport. Your valet will meet you at the airport and with a quick van and boat ride, you will be on the island in just under an hour of pick up. Offering an array of adventure, romance, relaxation and SCUBA excursions, this resort is acclaimed for pristine reefs, seclusion and the ability to do as much or as little as one wishes.
Email for more information at This email address is being protected from spambots. You need JavaScript enabled to view it. or call our friendly US based reservation line at +1-507-380-9344 or toll free at 1-800-814-8493. See all of the beautiful information at www.belizeislandparadise.com
Stay Informed
When you subscribe to the blog, we will send you an e-mail when there are new updates on the site so you wouldn't miss them.