2 minutes reading time
(417 words)
Happy Hour just got...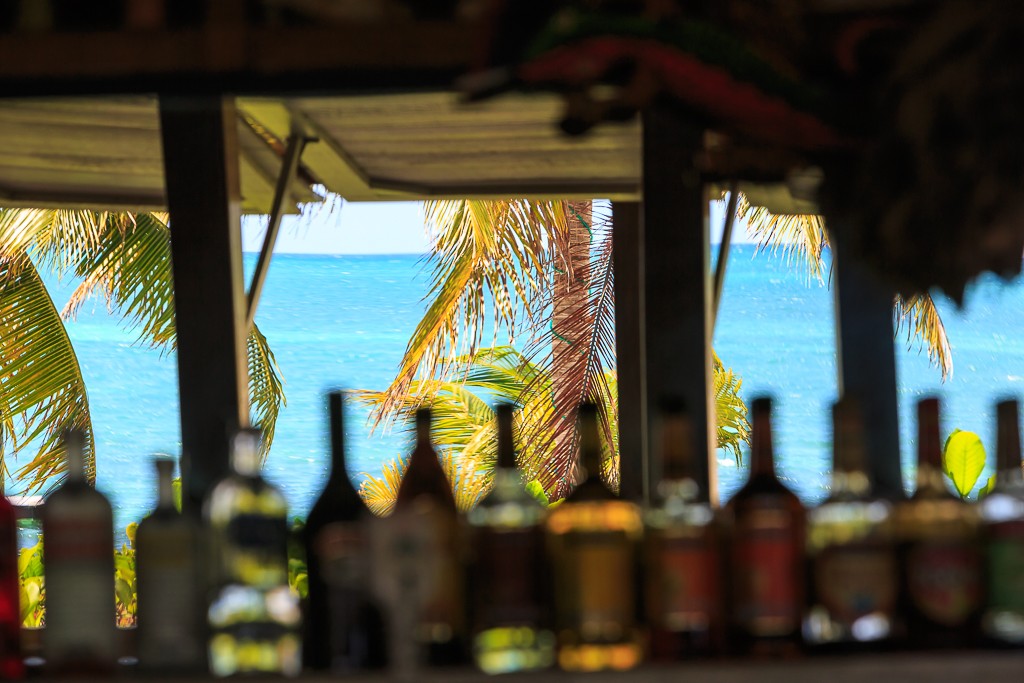 HAPPY HOUR JUST GOT HAPPIER -- AND MORE AFFORDABLE!
We enjoy providing a piece of paradise where guests and friends can unplug, unwind, and restore themselves. Whether you choose to lay in a hammock all day, or stay active with SCUBA diving, snorkeling, kayaking, and hiking the jungle, everyone ends up in our Sand Bar lounge for refreshments.
Located in the lodge with amazing views of the Caribbean, the Sand Bar Lounge at St. George's Caye features complimentary Wi-Fi internet, fun games, and friendly bartenders. This is where much of the socializing and meeting new friends happens – a very happy place! (We like to call it all-day happy hour.)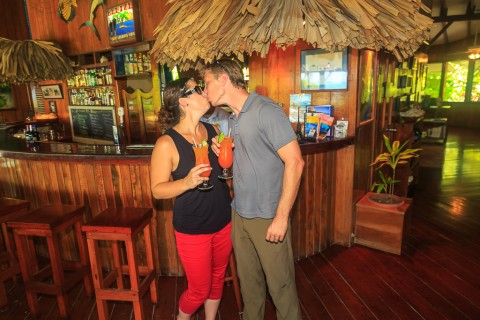 WE'RE LISTENING...
Over the past few months some guests have mentioned that our drink prices in the lounge seem high. We're always listening to guest feedback and are committed to providing a great experience and very good value, so we dug into the pricing, our costs, and what options we had. We don't want guests worrying about the price of drinks in the bar -- we want you enjoying your time in Belize!
A few weeks ago Cap'n Ron got personally involved with our resort manager and the incredible service staff to review beverage inventory and pricing in the bar -- and they uncovered a variety of ways to increase the value and in many cases reduce the drink prices.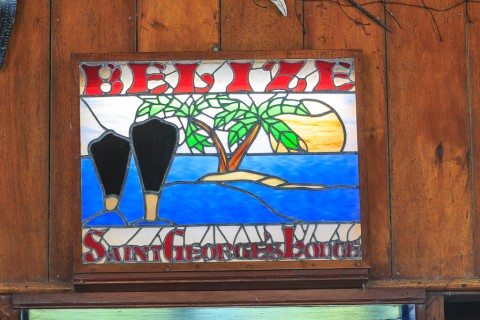 NEW BAR MENU
We just unveiled the new drink menu and are pleased to report that we now offer a majority of drinks in the $4 to $10 price range, with a 30% reduction on our average drink price! We have maintained very good brands, but reduced our costs through selective inventory reduction.
The new bar menu features a fun variety of tropical drinks in a kaleidoscope of colors, many with the quintessential fresh fruit and paper umbrella. Perhaps you'd like to quench your thirst with a Coco Loco, Sea Breeze, Funky Monkey, Blue Hole, or Belize Rum Freeze, all of which cost $10 or less on the new bar menu. Feel like splurging? Go for the rich and creamy Baileys Colada or the ultimate fruity drink, the Pineapple Bomber. The Sand Bar lounge also offers local beers, a selection of wines, and of course, a variety of sodas and juices.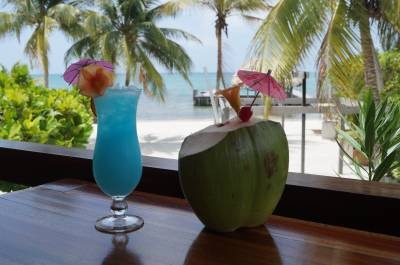 THANKS FOR THE FEEDBACK
Cap'n Ron and the team at St. George's would like to thank our guests who provided feedback – if we don't know about it, we can't fix it! We know that both returning and new guests will appreciate the increased affordability of a great variety of tropical beverages.
Cheers!
Stay Informed
When you subscribe to the blog, we will send you an e-mail when there are new updates on the site so you wouldn't miss them.