2 minutes reading time
(432 words)
Divers Keeping the Barrier Reef Healthy: Lionfish Tournament in October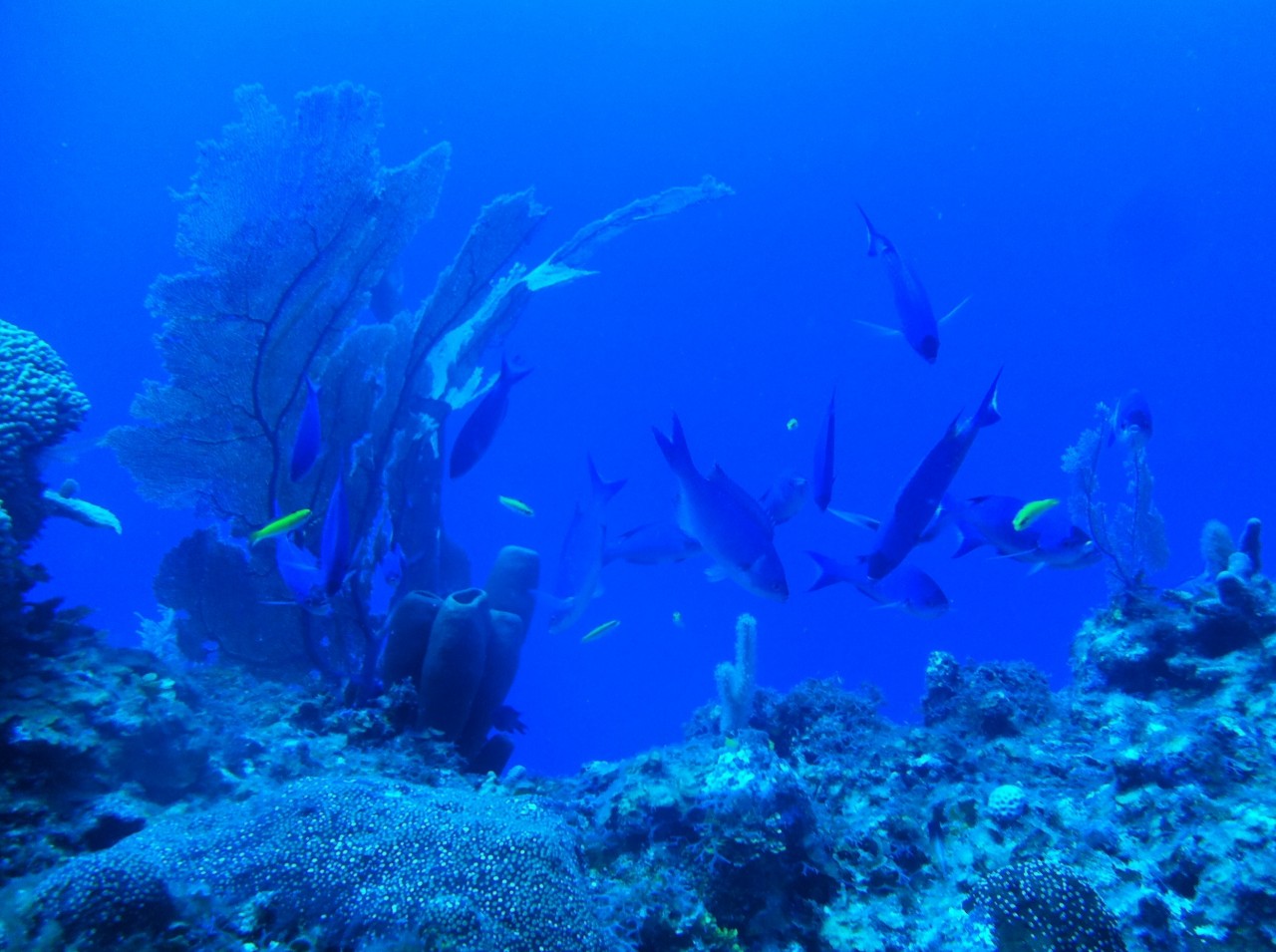 Lionfish are an invasive species in the Caribbean and they are voracious eaters, potentially devastating to the health of coral reefs. The dive team at St. George's Caye Resort is doing our part to rid the reef of these fast-breeding fish – and many guests who are experienced divers join our dive masters and "spear hunt" underwater! It's exciting and a fun way to control the lionfish population and a unique diving experience you can't find just anywhere. Learn more about Lionfish Dive Safari.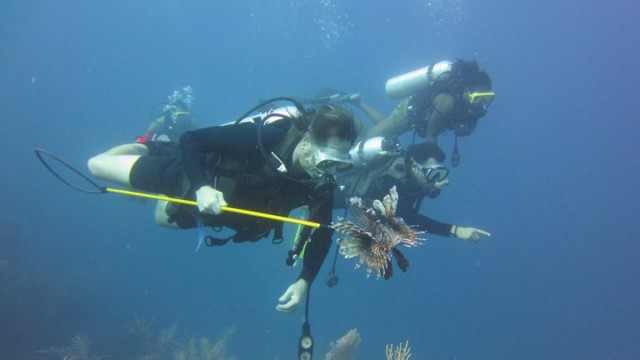 SIGN UP NOW FOR "SAVE THE REEF" LIONFISH TOURNAMENT
To step up our efforts to control the lionfish population, we are hosting a one-week Lionfish Tournament on October 8-15, 2016. To encourage participation, all tournament dives are half-price!
Divers can bring their own team, or join a team when they arrive. There will be fun prizes for the largest lionfish, smallest lionfish, and the most caught in one day. Come join the fun, help the reef, and maybe win a prize!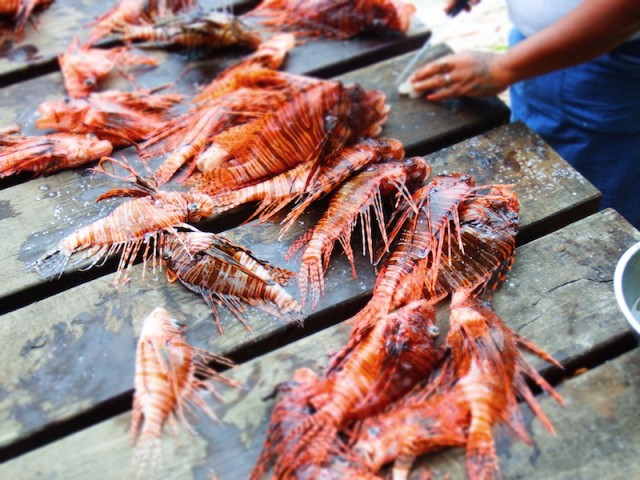 TOP TEN REASONS TO PARTICIPATE IN THE ST. GEORGE'S CAYE RESORT LIONFISH TOURNAMENT:
10. You need a break from your normal routine
9. You want to help keep the coral reef healthy
8. You want to learn a new skill (our guides will teach you proper techniques for using the spear gun and how to catch these venomous fish safely!)
7. You're planning a last-minute dive trip to Belize and want some adventure in your life
6. You've wanted to try eating this excellent-tasting fish (our kitchen will prepare some of the day's catch!)
5. You are a competitor and you want to win prizes
4. You love to SCUBA dive – any time, any place!
3. Flights to Belize are the most affordable we've seen them. Some guests are getting round-trip tickets from connecting cities for only US$400!
2. This: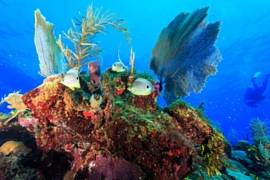 1. You need to be here!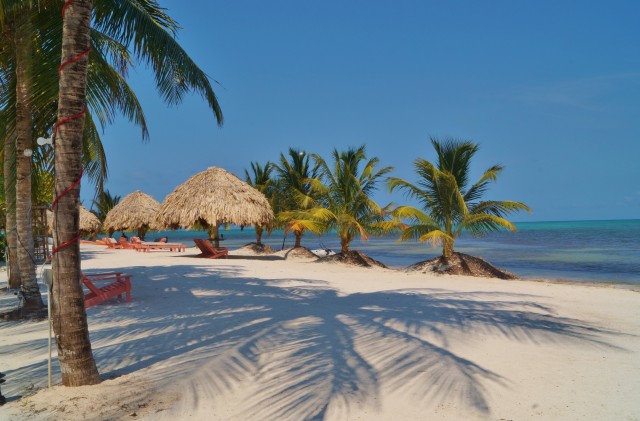 Get in Touch to Plan Your Dive Trip to Belize
Limited space available. Contact Cap'n Ron at This email address is being protected from spambots. You need JavaScript enabled to view it.to reserve your spot in the Lionfish Tournament October 8-15, 2016. Remember, you get 50% off all dives for the tournament!
If you can't join us in October, find another time to come down and our guides will take you on a Lionfish Dive Safari!
Stay Informed
When you subscribe to the blog, we will send you an e-mail when there are new updates on the site so you wouldn't miss them.