5 minutes reading time
(911 words)
Something to Look Forward To - Dive Into Belize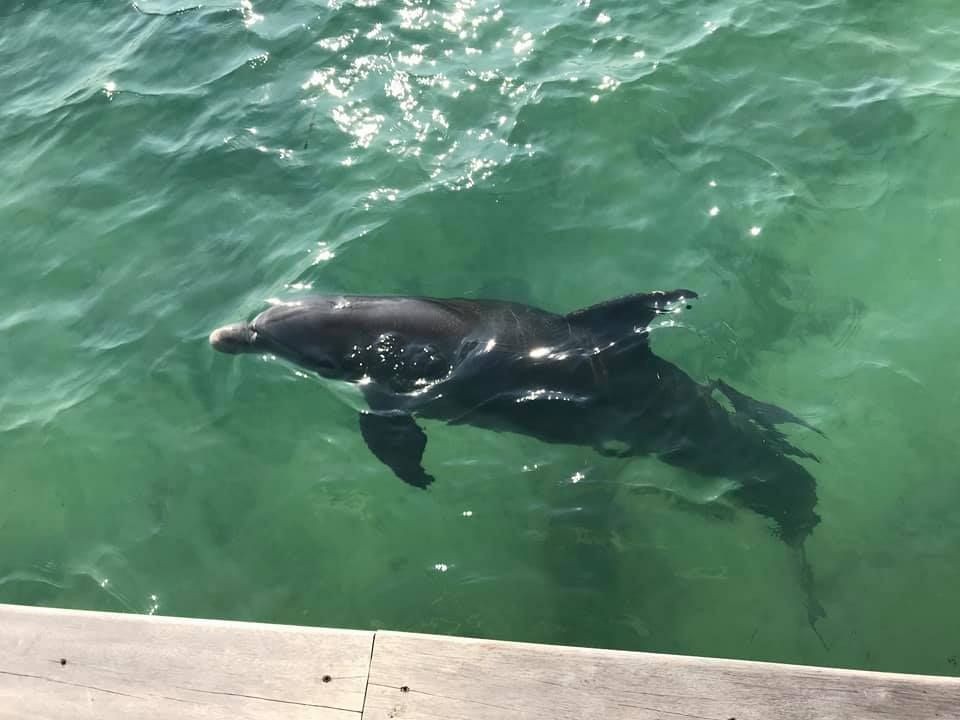 Guessing we could agree... These days, we all need something to look forward to. So, even if you haven't been SCUBA diving or snorkeling, you have likely seen pictures and can attest to the fact that reef systems offer some of the most beautiful and tranquil sights in the world. Belize is known around the globe for its outstanding scuba diving and snorkeling. Sink into the clear, warm, waters of the Belize Barrier Reef to discover a magical underwater world full of colorful wildlife, coral, tunnels, and more!
St. George's Caye has been a dive destination for decades, offering some of the best scuba diving in Belize because we're just mere minutes from the barrier reef. With no other dive resorts in the area, the nearby dive sites are pristine, healthy, and almost always free of other divers. Our island's proximity to the reef means you can dive in the morning, return for lunch, and dive again in the afternoon – combining the benefits of a live-aboard dive trip with the comforts and service of a private island resort.

Hol Chan Marine Reserve / San Pedro
Hol Chan is a marine reserve abundant in wildlife located about an hour north of St. George's Caye, close to the island of Ambergris Caye. The name means "Little Channel" because there is a cut in the reef allowing marine creatures to travel between the inside of the reef and the open ocean.


Over 160 species of fish have been seen in the reserve, along with many types of coral, sponges, sea turtles, and marine mammals. Rays are common at the bottom of the channel, and lobsters, eels, and sea anemones live among the nooks and crannies. This is a great place to see the variety of what the Belize reef has to offer! St. George's offers weekly trips to San Pedro so guests can dive at Hol Chan Marine Reserve and other notable sites off Ambergris Caye.
Blue Hole / Lighthouse Reef
As the most sought after dive destination in Belize, the Great Blue Hole is a giant underwater cavern 43 miles off the coast. The hole is circular in shape, over 300 meters (984 feet) across and 108 meters (354 feet) deep, and was formed when sea levels were much lower thousands of years ago. As ocean levels began to rise, the cave was flooded. The Great Blue Hole is a part of the Lighthouse Reef and larger Belize Barrier Reef Reserve System, and was made famous by Jacques Cousteau, who declared it one of the top ten scuba diving sites in the world.

Today the Great Blue Hole is an UNESCO World Heritage Site and remains one of the top dive sites in the world. St. George's offers a full-day dive trip to the Blue Hole for experienced and advanced divers. To fully appreciate the wonders of this incredible site, we descend to a depth of more than 100 feet and therefore divers are required to have their Advanced Open Water certification.
Turneffe Atoll
Turneffe Atoll is a group of small islands off the coast of Belize. It is approximately 30 miles long and 10 miles wide, making it the largest coral atoll in the Mesoamerican Barrier Reef System. The atoll was officially declared a marine reserve in 2012 because it is home to many important marine species. The land and seascape consists of a network of flats, creeks, and lagoons dotted by more than 150 mangrove islands. Large expanses of intact mangroves, seagrass habitats, and shallows provide important nursery functions for a wide array of fish species, crocodiles, lobster, conch, and other invertebrates. It is home to more than 500 species of fish, 65 species of stony corals, sea turtles, manatees, dolphins, seabirds, and other wildlife.

Turneffe is about a 30-minute boat ride from St. George's Caye and offers some of the best wall dives in Belize. Ask about upgrading one of your morning two-tanks to dive at Turneffe.
A Unique Diving Experience: Lionfish Dive Safari
Want to experience something new? Native to the Pacific Ocean, lionfish are progressively invading the Caribbean where they have no natural predators. Fortunately, these beautiful fish are extremely tasty and there is no limit to the number you can catch! Divers can help protect our local reef while enjoying delicious meals you're unlikely to find anywhere else. Our dive masters will teach you to safely spear-hunt this venomous fish. Become an "Invasive Lionfish Tracker," learning what is needed to control the lionfish population and practical ways to safely capture and euthanize these fish. Come enjoy an underwater dive safari today!
Ready to plan an unforgettable diving experience? Check out our featured diving packages, which combine your choice of thatch cabana or villa suite with meals, transfers, and diving.
Wanting something a little different? Contact our friendly reservation specialist at This email address is being protected from spambots. You need JavaScript enabled to view it. and she will help you create a custom Belize diving trip!
See you in the sun and on the reef soon!
Stay Informed
When you subscribe to the blog, we will send you an e-mail when there are new updates on the site so you wouldn't miss them.