4 minutes reading time
(737 words)
Top 5 Ways to Paradise With Your +1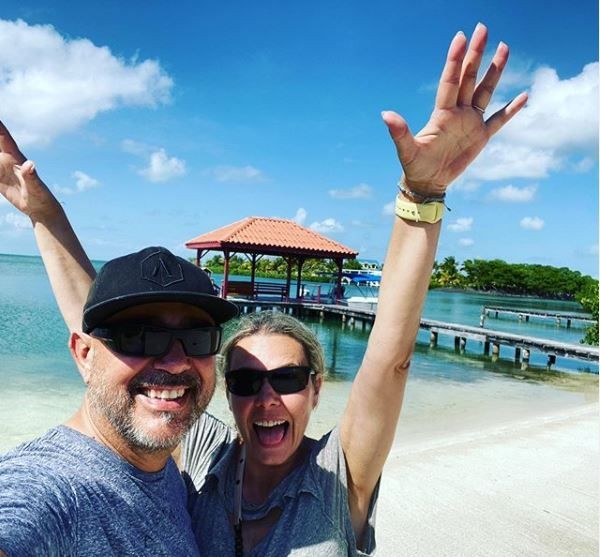 Travel+Leisure Magazine is encouraging couples to think beyond Hawaii or Bermuda for their tropical honeymoon, and of course, we couldn't agree more. Top travel experts agree, no place surpasses Belize in 2022. National Geographic and Lonely Planet just put Belize on their top "must-visit" lists for 2022. Just last month, the esteemed travel publication Lonely Planet named Belize a Top Country to Visit in 2022. This time, world-renowned National Geographic adds to the fanfare, listing Belize as one of the 25 Amazing Journeys for 2022.
So, what's with all the hype? Belize is one of the few countries, where you can do it all. From the Caribbean Sea to the sultry in-land jungles, there is a wide array of adventure and of course, relaxation. In this article, we feature the top five ways that couples can enhance their time together through these incredible experiences.
Cave Tubing & Jungle Zip Lining

An adventurous combination of hiking and cave tubing within a cave system, this is a fun activity! Float on inner tubes with only your headlamp to guide the way as the Caves Branch River winds a path through the Maya Mountain and numerous caves.

Secured by a harness with feet dangling free, zip line riders will traverse from 75 ft high platforms whizzing past a stunning display of tropical flora and fauna. Daring participants will rappel to the rainforest floor from the final platform for a thrilling one-of-a-kind jungle adventure.
Try Scuba

If you have never seen the reef up close, it is one of the most epic experiences yet. We allow you to try your hand with SCUBA gear in our saline pool, and if you feel comfortable, we then take you to the shallow reef close to the resort. Watching your +1 in awe with the vibrant colors and immersed in another world, is a memory that will last forever.
Just Sit Still...

When is the last time you and yours were able to just sit still and focus, undistracted on each other...? There are incredible views and peaceful spaces throughout the island to just be present and be in the moment. Let our friendly staff cater to your every need while you take the time you have always dreamed of to immerse yourselves in paradise.
Sleep In!
There have been thousands of studies on the benefits of sleep. St. George's Caye Resort is where good sleep begins. Sea breezes and the hum of the waves are like your own personal white noise to soothe you to sleep. For most adults, at least seven hours of sleep7. We suggest you catch up here! And, what's better than waking feeling refreshed!
So Much More...

This destination offers so many ways to spend your time, from the Blue Hole to dinner with new friends, to snorkeling, to yoga by the water, and bean bag on the beach. There are endless combinations of incredible experiences that will make memories for the rest of your days together! As many of our guests do, you will look back on this time at on the island and want to return to make more memories and friends in the future.
We hope you can come away for pampering in paradise and a perspective that is as refreshing as our clear blue waters!
INQUIRE FOR YOUR CUSTOM VACATION
St. George's Caye Resort is found 7-miles from main-land Belize City. Transfers are made by boat and once you have landed at BZE International Airport, your valet will have you on the island's sandy shores in under 30 minutes. Offering an array of adventure, romance, relaxation and SCUBA excursions, this resort is acclaimed for pristine reefs, seclusion and the ability to do as much or as little as one wishes.
Email for more information at This email address is being protected from spambots. You need JavaScript enabled to view it. or call our friendly US-based reservation line at +1-507-380-9344 or toll free at 1-800-814-8493. See all of the beautiful information at www.belizeislandparadise.com.
Stay Informed
When you subscribe to the blog, we will send you an e-mail when there are new updates on the site so you wouldn't miss them.