3 minutes reading time
(647 words)
Top Tips and Airlines to Get To Belize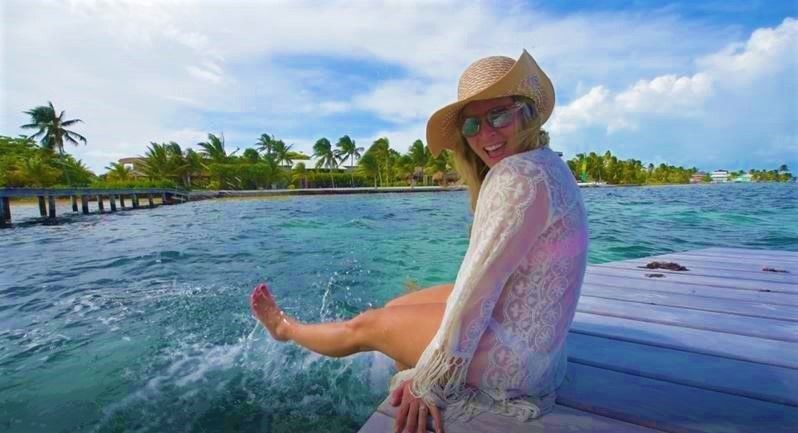 Life has a way of getting away from us! The dreams of travel that you may have once had, may have taken a back seat to work, kids, and just being "busy". We totally understand and share that this is one of the top reasons that people choose Belize. Belize and St. George's Caye Resort is one of the closest Caribbean Island options to the US, Canada, and other neighboring countries.
With a quick hop-skip-and-jump from hubs such as Calgary, Toronto, Fort Lauderdale, Miami, Dallas, Houston, Chicago, Minneapolis, Los Angeles, and Denver it is so easy to get to Belize. You can leave from many of these airports that morning and be to us just in time for lunch. From Europe, you can now fly from London, Heathrow to Belize with just a short connection in Miami. All international flights land at the Philip Goldson International Airport (BZE) in Belize City.
We hope you make time to get away, reset, and return to life with a broader perspective of the world!
The following are a few direct flights from major airlines:
Direct Flights from Canada to Belize
Direct non-stop seasonal (Nov to Apr) flights to Belize are available from Toronto with Air Canada and from Toronto and Calgary with WestJet.
Direct Flights from USA to Belize
Direct Flights from Cancun to Belize - Remember to fly into BZE, and we will greet you with your complimentary transfer shuttle.

Tropic Air has 2 daily flights from Cancun to Belize International that offer good connecting opportunities.
Seamless Flight Connections from the UK and Europe to Belize
American Airlines and United Airlines offer flights with short connection times in Miami, New York, Dallas and Houston..
Airline Website Directly: Searching the airline websites directly will give you the best possible fare. Here are links to the major airlines that fly directly into Belize City (airport code BZE). All other cities route through these gateways.
Alaska Airlines - Departs from LAX - Fridays and Saturdays - Flights from Seattle SEA depart Tuesdays, Thursdays, and Saturdays. These flights depart from Belize the following day.
Air Canada - Departs Toronto weekly on Sundays
WestJet – Weekly from Toronto on Wednesdays and Saturdays and Fridays from Calgary
American Airlines - daily via Miami, FL or Dallas, TX
United Airlines - daily via Houston, TX and on weekends from Newark NJ, Chicago MI, Denver CO
Delta Airlines - via Atlanta GA
Southwest Airlines - via Houston Hobby TX, Ft. Lauderdale FL, Denver CO
Frontier Airlines - via Orlando, FL on Fridays and Saturdays & Denver, CO on Saturdays
Avianca Airlines - via San Salvador, El Salvador
Copa Airlines - via Panama City, PA
Tropic Airlines - via Cancun, Merida, Roatan, San Pedro Sula, Flores MX
We recommend you purchase flight cancellation insurance. Almost all flights purchased these days are considered non-changeable/non-cancellable, so please consider coverage.
St. George's Caye Resort is found 7 miles from mainland Belize City. Transfers are made by our private shuttle and then our private boat. Once you have landed at BZE International Airport, your valet will have you on the island's sandy shores ASAP! Offering an array of adventure, romance, relaxation, and SCUBA excursions, this resort is acclaimed for pristine reefs, seclusion, and the ability to do as much or as little as one wishes.
Email for more information at This email address is being protected from spambots. You need JavaScript enabled to view it. or call our friendly US-based reservation line at +1-507-380-9344 or toll-free at 1-800-814-8493. See all of the beautiful information at www.belizeislandparadise.com.
Stay Informed
When you subscribe to the blog, we will send you an e-mail when there are new updates on the site so you wouldn't miss them.