3 minutes reading time
(511 words)
5 Reasons to Visit Belize Next Spring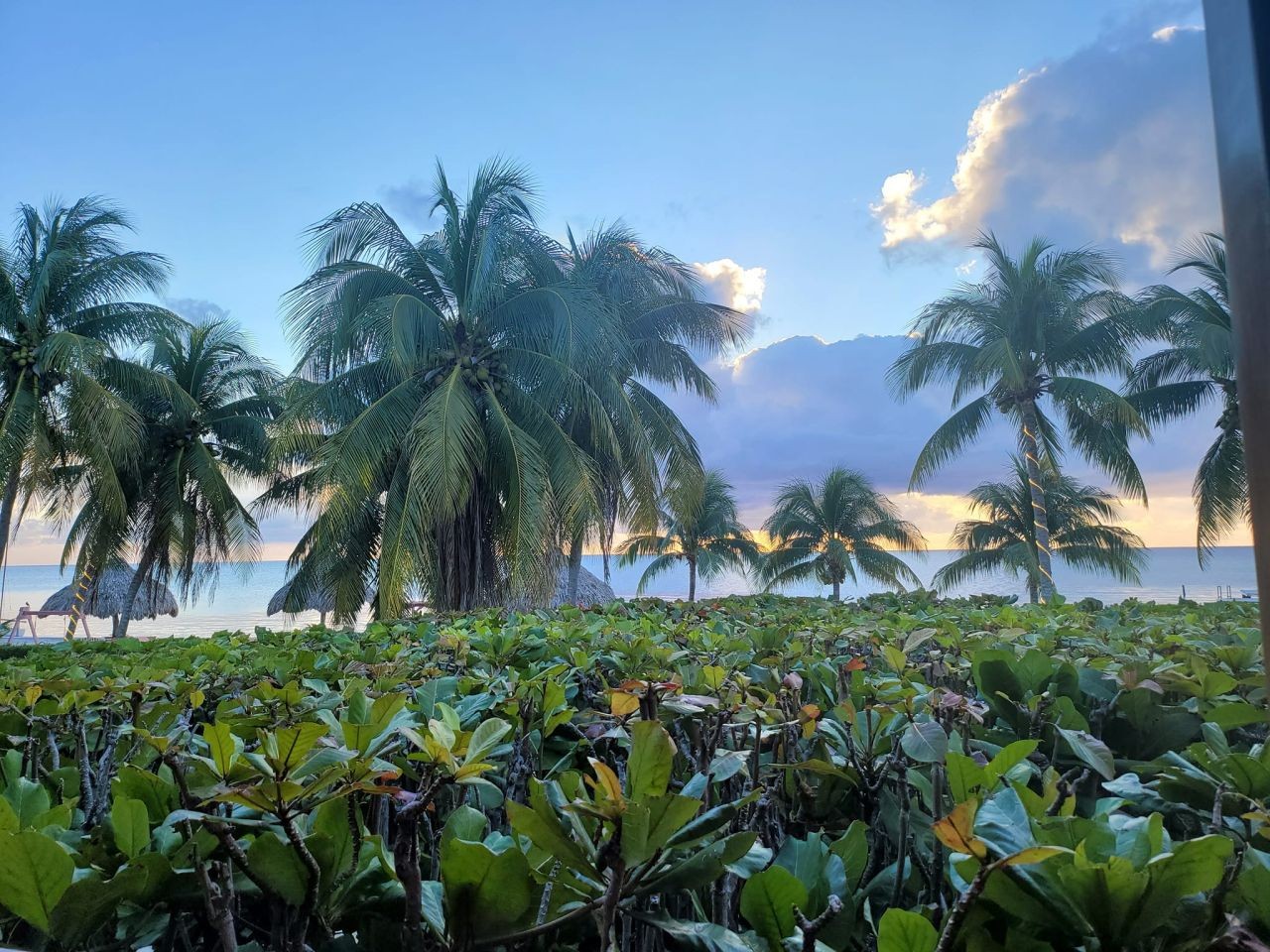 While most people in the Northern Hemisphere are eagerly awaiting warmer temps, Belize is enjoying endless summer. Spring is the perfect time to pack your bags for a trip to paradise! Read on for five reasons why a spring vacation to Belize is a perfect choice.
The weather is beautiful! With daytime temperatures in the high 70's and low 80's, "Spring" in Belize is a tropical treat!
The weather is beautiful - We are blessed with an endless summer here in Belize! The weather pattern does begin to shift in March with daytime temperatures in the high 70's and low 80's. By the later part of May, temps rise into the 90's during the day. Warm, sunny days and breezy nights make for the perfect time to visit! For more details about our weather patterns, especially here on the Caye, click here.

Naturally distanced - Discover a new lodging experience by choosing our secluded island paradise, over possibly the more crowded resorts. Our island's resort promises incomparable privacy and intimacy. We also have a naturally spacious environment to allow for you and your travel mate or mates to enjoy paradise without a care!

Lighter crowds - Travel to Belize tends to taper off a little during the spring months. Take time to visit San Pedro markets and restaurants in a less crowded atmosphere, and explore caves and historical landmarks in a more leisurely fashion during this time. As always, St. George's is your spot for ultimate relaxation and privacy all year long.

Stay Informed
When you subscribe to the blog, we will send you an e-mail when there are new updates on the site so you wouldn't miss them.