3 minutes reading time
(597 words)
How to Get an Extra Day of Vacation in Belize

If you're like me, when you travel, you want to get in as much FUN time as you can. The actual travel part -- the planes, trains, and automobiles -- can be fun but it's not FUN fun. Especially when you're heading to a secluded island paradise and you want to get on the beach as soon as possible!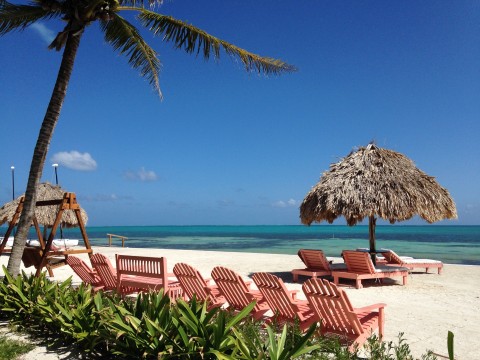 When planning how to get the most beach time on your Belize vacation, you need to take into account the
location

of the island and the

transfer times

required after you arrive in Belize.
How many hours will it take you to get there and back?

Do you need to take a plane and then a boat?

How much will it cost?

Does the resort offer transportation?
Island Resort Options in Belize
Most of the private island resorts in Belize are in the southern part of the country, which means another flight once you land in Belize City and go through customs and immigration. Most flights are less than 45 minutes, but you will wait up to an hour or two before boarding your local flight. Then you'll likely have a van ride and then finally a 45-60 minute boat ride to the island resort. It can be worth it if you have the extra time as the cayes (pronounced keys) off the coast of Belize are pretty breathtaking!
By far the most popular option is a visit to Belize's largest island, Ambergris Caye. More easily accessible than the outer atolls and southern cayes, Ambergris offers a wide variety of lodging options, from small hostels and hotels to large luxury resorts located several miles north and south of the main town of San Pedro. To get there you either fly from Belize International to San Pedro (about $300 USD per couple round trip), or if you arrive early enough in the day you can take a public water taxi from Belize City, a 75-minute ride to the San Pedro terminal. Once in San Pedro, most resorts include pickup and return to the airport or water taxi, which can take anywhere from 5-10 minutes by car or golf cart to 45 minutes by boat, depending on where your resort is located.
So, how do you get the MOST beach time on your Belize vacation?
You stay at St. George's Caye Resort, of course!
Our island resort is centrally located only 7 miles off the coast of Belize City making for quick and easy travel to and from the mainland. Only 20 minutes in fact. On a private boat. And then you're greeted with cool towels, tropical punch, and a friendly Belizean smile.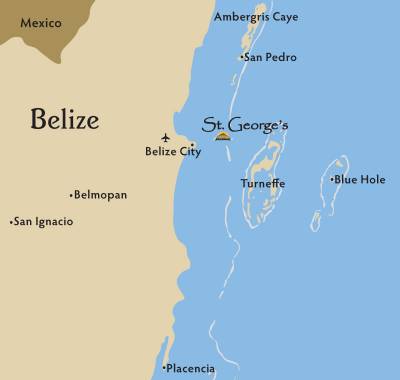 From the time you exit the Belize City Airport until you're sitting on the porch of your private cabana is usually less than an hour – and it won't cost you a penny! (Yes, really. Transfers are included with your 3-night or longer stay.)
Compared to the 3 or 4 hours or more that it can take to get to other island resorts - both coming and going - when you stay at St. George's, you get an EXTRA DAY OF VACATION. And who doesn't want that?!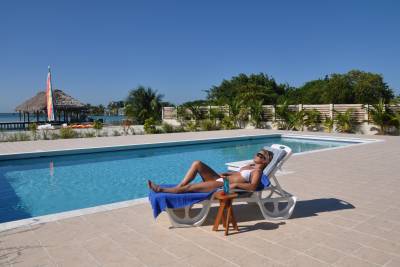 Call or This email address is being protected from spambots. You need JavaScript enabled to view it. today to reserve your supremely relaxing, no-travel-stress vacation on our Belize Island Paradise. (Check out our specials page to see what we're offering during your preferred dates!)
Stay Informed
When you subscribe to the blog, we will send you an e-mail when there are new updates on the site so you wouldn't miss them.