4 minutes reading time
(734 words)
Flying to Belize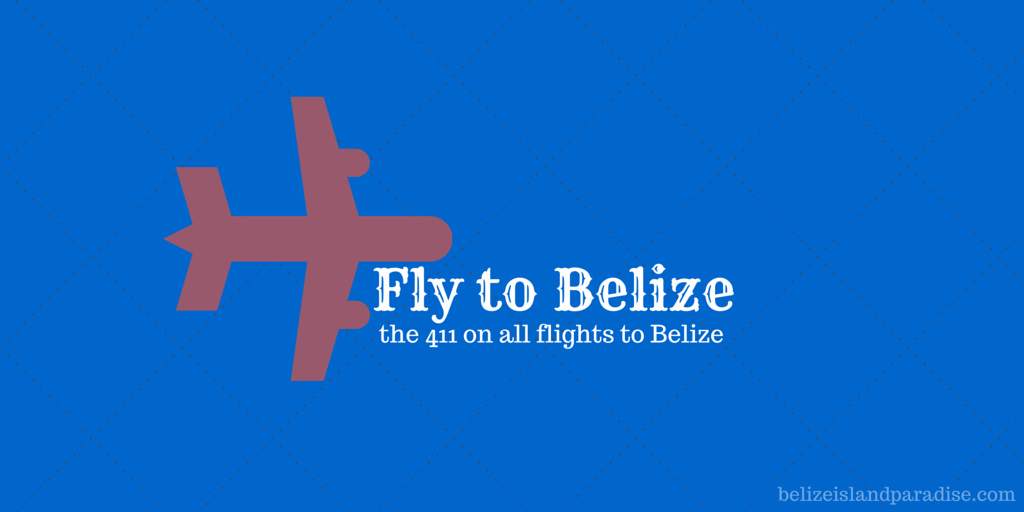 Many people ask about flights to Belize. What's the best route to take? Who has the best prices? When do flights arrive and depart?
So we've put together the 411 on getting to Belize by air this Fall 2015 and into 2016.
Belize will have a whopping 66 flights per week coming from the United States.
The four major airlines offering daily service from the United States into Belize are American Airlines, Delta Airlines, United Airlines, and soon Southwest Airlines. Tropic Air, Copa, and Avianca/Taca will get you here from Mexico, Panama and other Central American Countries.
By March 2016, Belize will have 528 international nonstop flights per month from 16 foreign airports and 7 airlines including the newest ones Copa Airlines and Southwest Airlines! - Via Tropic Air Facebook Page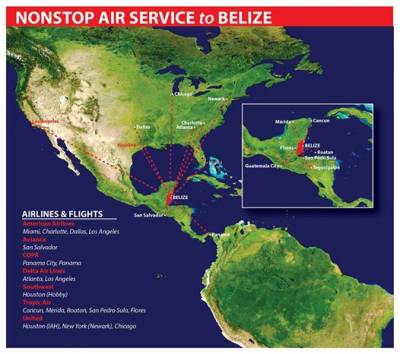 Southwest is currently taking the cake on best fares. Beginning October 15th, 2015 Southwest Airlines will begin DAILY flights direct from Houston's HOBBY airport. The HOU to BZE flight will take off at 1:45pm and land in Belize at 3:05pm .The returning flight from BZE to HOU will depart Belize at 5:40pm and land in Houston at 8:15pm.
If you've never flown Southwest before - you might find them to be quite refreshing. They are known for a few key differences:
Two 50 pound bags fly free with you. FREE. And you still get a carry-on.
No assigned seats. They assign boarding numbers in three groups, A, B, & C and you line up and board accordingly and take the first available seat that appeals to you. You can pay more to board earlier. They do let families with children board after all of group A has boarded. And they will assist you if you cannot find a place next to your child.
No fees to change your flight. NO FEES. You will pay fare differences, but no fees just because you want or need to change your flight. (United for example charges $200 + fare differences)
United is price matching the fares from Houston to Belize, though they operate out of IAH in Houston.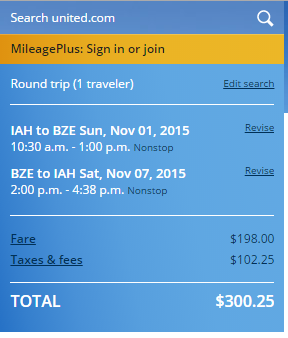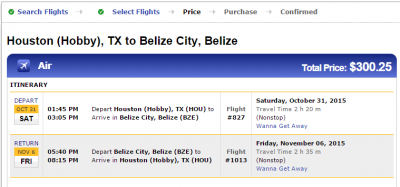 There are more flights than ever landing daily at Belize's Philip Goldson International Airport and that means more seats for the airlines to fill. Which ultimately turns out to be a good deal for you!
Pro Tip: Set flight notifications to email you when fares drop!
Nonstop Flights to Belize
Wondering the best airline to fly to Belize? Or where to start looking for flights into Belize? Below is listed all Airlines with flights into Belize. These are nonstop flights into Belize's only international arrivals airport.
Flights from the United States:
American Airlines www.aa.com
Dallas DFW - 1x daily, 2x on Saturdays
Miami MIA - 2x per day
Los Angeles LAX - Saturday and Sunday Only
Charlotte - CTL - (Flight number 831 to Belize, 816 return to CTL) Saturday Only

Delta www.delta.com
Atlanta ATL - 1x daily plus 3x on Saturday
Los Angeles LAX - Saturday Only (Beginning November 2015)
United www.united.com
Chicago ORD - Saturday only (Flight #1150 to Belize and #1151 returning to Chicago ORD)
Houston IAH - 3x per day and 4x per day on Saturday - a whopping 22 flights per week to Belize!
New York, Newark Liberty EWR - Nonstop to Belize Saturday's Only (Flight #1657 to Belize and #1595 returning to EWR) I am not seeing this flight on United's website until January 2016.
Southwest www.southwest.com
Houston Hobby 1x Daily (Beginning October 15, 2015)
Flights from other Countries:
Tropic Air www.tropicair.com
Tropic Air opperates out of Belize City and provides the following international routes in addition to flying all over Belize.
Cancun 2x Daily
Merida MX 3x per week
Roatan Honduras daily
San Pedro Sula, Honduras
Avianca/Taca www.avianca.com
El Salvador 1x Daily
Copa www.copaair.com
From Panama 2x per week beginning Dec 8th
Example Itineraries for the first week in November 2015 flying Chicago to Belize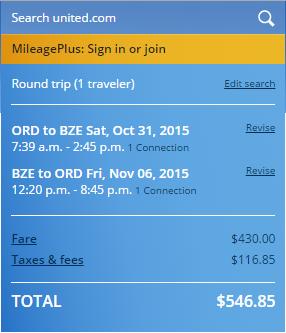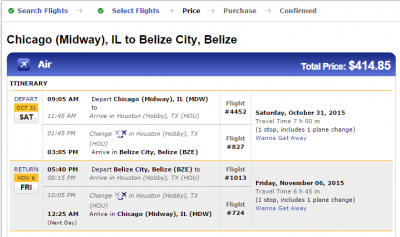 This week also happens to be our Blues in Belize music week - So grab a great flight on Southwest (or your favorite airline) and head down for a once in a lifetime event.
St. George's Caye Resort is a boutique Resort on a private residence island in Belize City, with 12 thatch roof cabanas and elegant beachfront dining. We are the closest island resort to the Belize International Airport.
www.BelizeIslandParadise.com
Stay Informed
When you subscribe to the blog, we will send you an e-mail when there are new updates on the site so you wouldn't miss them.