3 minutes reading time
(554 words)
Getting to St. George's Caye & Weather Q&A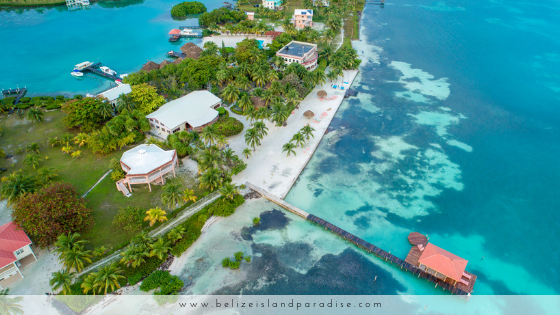 This series of articles is meant to make you the expert on everything Belize. We will have three short blogs to give you the answers to some of our most frequently asked questions. Feel free to message us with more questions at This email address is being protected from spambots. You need JavaScript enabled to view it. if you have more beautiful details you would like to know.

When booking an international flight, which airport do we choose?

Choose BZE (Philip S.W. Goldson International Airport, Belize City). You benefit by the unique location of St. George's Caye – 1) the shortest travel time to any island resort; 2) we greet you when you arrive and bring you to our marina and to the resort; 3) you pay nothing for your transfer (with minimum stay); and 4) easiest access back to the mainland for jungle adventures.
Which airlines serve Belize?
American Airlines Dallas TX and Miami FL
Delta Airlines Atlanta GA and Los Angeles CA
Taca Airlines from U.S. via El Salvador
United Airlines Houston TX
US Airways Charlotte NC
Tropic Air offers a connector flight from Cancun to Belize City
Do I need a visa to travel to Belize?
U.S. and Canadian citizens can visit Belize with their passport; no visa required.
What is the charge for the airport transfers?
Airport transfers are included with any stay 4 nights or longer.
If I'm staying somewhere else in Belize before or after St. George's Caye, how do we handle transfers?
Just let us know your travel plans—our staff will pick you up and drop you off anywhere in Belize City. If you are flying to or from another destination within Belize, be sure you use the MUNICIPAL airport—this will save you money and time.
When I look at the weather report for Belize, it shows rain. Is it really going to rain on my vacation? When is the best time to visit?
First, don't believe the weather forecasts because they are for the mainland, not for our island. Second, understand that "rainy season" does not mean it rains most days – quite the opposite. See details on our Location & Weather page.
St. George's Caye Resort is located 7 miles by boat transfer from the Belize City marina.
We look forward to seeing you in the sun!
Questions? Contact us today +1- 507.380.9344 or Toll Free 1-800-813-8498
Email our friendly reservations specialist, Lisa at This email address is being protected from spambots. You need JavaScript enabled to view it.
Or Click Here to Reserve Online
Tags:
Belize
Vacation
BelizeVacation
St. George's Caye
What to Pack
Stay Informed
When you subscribe to the blog, we will send you an e-mail when there are new updates on the site so you wouldn't miss them.