4 minutes reading time
(892 words)
How to Soak up a Week in Belize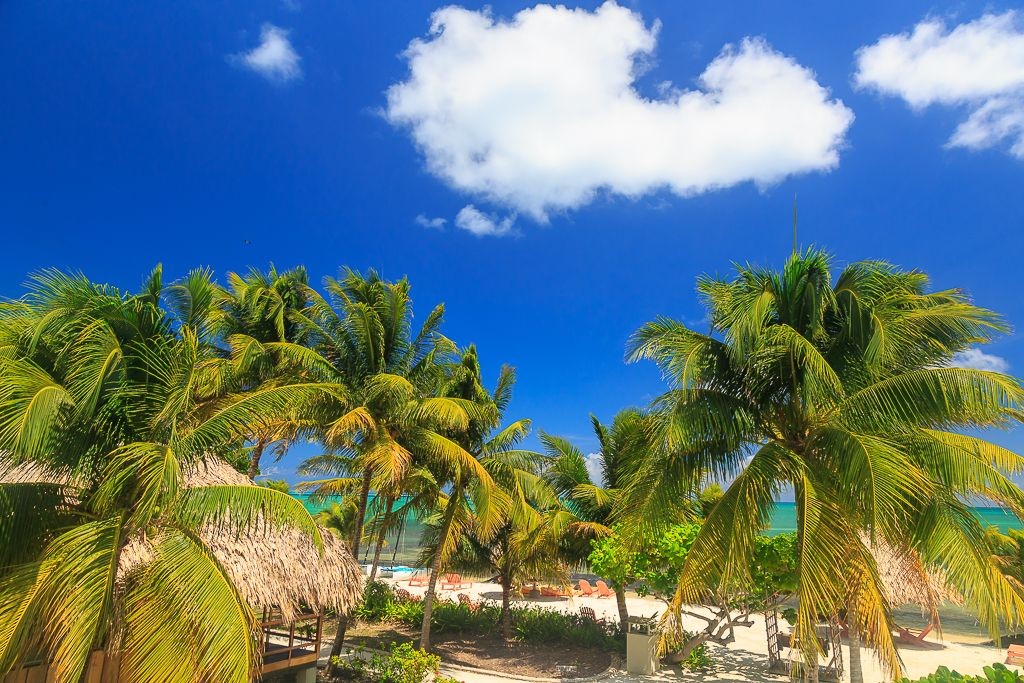 Travel authority Travel + Leisure writes that, by scientific standards, the best duration for a vacation is eight days. We figure you are saving at least one day for total and complete relaxation, so here we share some incredible ways to spend the rest of your week!
Belize is home to many historical and cultural sites, as well as beautiful beaches and reefs. If you're planning to spend a week here, we understand how it can be difficult to decide what to see and do, while also making time to relax. At the island we're all about balance, and we have come up with the perfect way to experience Belize during your week in the sun!
Snorkel over our Bountiful Coral Reef System

The Belize Barrier Reef is part of the Mesoamerican Barrier Reef, the second largest coral reef system in the world, and home to an incredibly diverse ecosystem of plants and sea life. Over 500 species of fish and marine life can be found on the reef! As you explore, you'll see brightly colored fish dart in and out of gorgeous corals and sponges as sea turtles and rays pass by. You may even spot a dolphin or manatee if you're lucky!
TripAdvisor Five Star Review
"We stayed over New Year's Eve for 3 nights. It was exactly what we have expected - even more. The staff is amazing (attentive, friendly, helpful).
Sport activities are plenty. We have been snorkeling (seeing rays, fishes, turtles, corals), kayaking, sailing (with dolphins in front of the hotel - most impressive moment for me in 2019!), anchoring at a sandbank close to the hotel where we enjoyed the blue breathtaking water and view."

Guided Cave Tubing + Zip Lining in the Jungle

Float on inner tubes and glide past mists of jungle light and underground waterfalls as you drift along the river. Then float into the crystal cathedral, a spiritual center to the ancient Maya.
Afterwards, experience an adrenaline rush as you whiz past a stunning display of tropical flora and fauna as you zip line across the jungle canopy. Experience a birds-eye-view of the Belize jungle and river as you soar from tree to tree.
Schedule a Day of Rest

Take a day or two in between adventures to simply relax and enjoy all the island life has to offer. Relax in a hammock with an ocean view, grab a rum punch at our Sandbar Lounge and enjoy it poolside, fish off the dock, take an afternoon nap, kayak around the mangroves, or walk along the beach at sunset.
Explore Lamanai Ancient Maya Temple and Maya Ruins
The name "Lamanai" comes from the word "submerged crocodile" in the Mayan language. This site, situated along the New River Lagoon, features monumental architecture of temples and palaces dating from the Classic and Pre-Classic Periods.
The ruin's core site includes more than 100 minor structures, including a ball court, at least 12 major buildings, and three temples. These temples are:
• The Mask Temple
• The Jaguar Temple
• The High Temple
Lamanai is buried deep in Belize's rainforest, so getting there and back is an adventure of its own! See more of the land of Belize on your way to the river, and then enjoy an enchanting jungle boat ride complete with native wildlife!
Discover Shops, Galleries, Bars, and Restaurants on Ambergris Caye

Spend the day exploring San Pedro on Ambergris Caye, known as La Isla Bonita, the largest island in Belize. For diving and snorkeling enthusiasts, San Pedro is home to Hol Chan Marine Reserve and Shark Ray Alley, two popular snorkel/dive sites. Break for lunch at one of our favorite restaurants- we recommend Jambel's Jerk Pit, Palapa Bar and Grill or Maruba Beach Klub at Secret Beach- and then spend your afternoon exploring shops and bars at your leisure.
Here at St. George's, we make it simple to explore Belize by offering guided excursions, meaning you always have an experienced guide with you during each and every adventure. To experience all of the adventures listed in this post, simply choose our Captain's Adventure Week package, and when you arrive to the island you can relax knowing everything has been taken care of for you!
___________________________
St. George's Caye Resort is found 7-miles from mainland Belize City. Complimentary transfers are made by boat and once you have landed at BZE International Airport, your valet will have you on the island in just about 30 minutes. Offering an array of adventure, romance, relaxation, and SCUBA excursions, this resort is acclaimed for pristine reefs, seclusion and the ability to do as much or as little as one wishes.

Email for more information at This email address is being protected from spambots. You need JavaScript enabled to view it. or call our friendly US-based reservation line at +1-507-380-9344 or toll-free at 1-800-814-8493. See all of the beautiful information at www.belizeislandparadise.com
Stay Informed
When you subscribe to the blog, we will send you an e-mail when there are new updates on the site so you wouldn't miss them.