3 minutes reading time
(666 words)
Celebrate Independence in Belize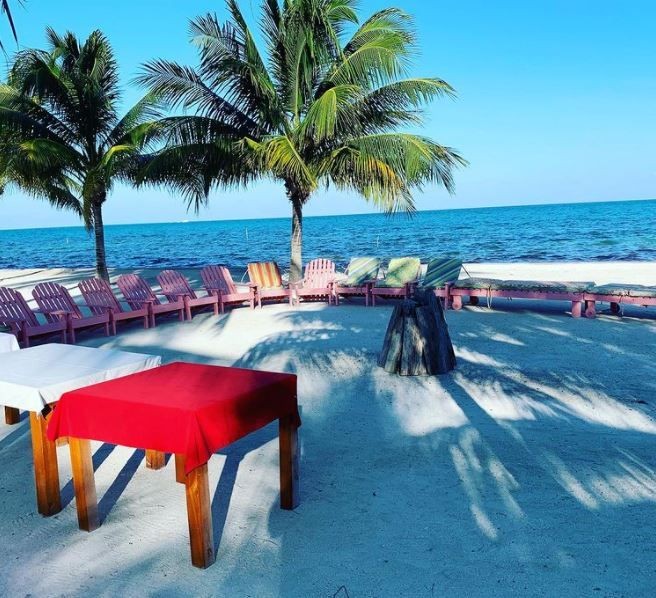 With our neighbors to the North celebrating their Independence Day, we thought it would be a good time to highlight why celebrations belong in Belize.
Party in paradise – Who wouldn't want the backdrop of your perfect party to be a Caribbean Island paradise? We can accommodate groups and feature the stately, Oceanside Villa for smaller groups, up to an entire resort buy out!
Best of both worlds! Guest reviews have raved about the ability to balance rest and relaxation with adrenaline spiking adventure. Your whole group can choose from multiple different experiences, and balance exploration with relaxation. Some experiences include:\Full-day guided Cave Tubing and Zip Lining in the jungle

Full-day jungle adventure to the Lamanai ancient Maya Temple and ruins
Experience the local barrier reef up-close with our guides. Choice of half-day snorkel trip or 1-tank dive.
Guided snorkel trip for two over our bountiful coral reef system
Half-day guided fishing trip - reef, flats, or river – Check out all of the types of fish you may see here! (You can trade this for a similarly priced experience if you wish)
Full-day guided tour to mainland Belize. Choice of:
Cave Tubing and Zip Lining in the jungle
Lamanai Maya Temple and ruins with jungle river boat ride
St. Herman's Cave & Blue Hole National Park
Belize Cultural Adventure in and around Belize City, tailored to your interests; may include museums, old town, the zoo, a rum distillery, and more.
Try our Island Spa
Safe and sound – St. George's Caye Resort is located just 7 miles from the shores of Belize City. We offer a boutique environment to allow for a peaceful haven for your event. While many of our guest venture out for excursions, you can elect to spend all of your time on the island, and look forward to quality time, visiting with those in your group.
Why not?! Belize is a relatively close destination to most airport hubs, we are an English-speaking country, and the dollar is an easy exchange. So, when you are planning your celebration, for whatever reason, Belize should be a top contender. With so much at your fingertips, it is the perfect place to make memories with those close to you!
We hope you can come away for pampering in paradise and a perspective that is as refreshing as our clear blue waters!
INQUIRE FOR YOUR CUSTOM VACATION
St. George's Caye Resort is found 7-miles from main-land Belize City. Transfers are made by boat, and once you have landed at BZE International Airport, your valet will have you on the island's sandy shores in under 30 minutes. Offering an array of adventure, romance, relaxation, and SCUBA excursions, this resort is acclaimed for pristine reefs, seclusion, and the ability to do as much or as little as one wishes.
Email for more information at This email address is being protected from spambots. You need JavaScript enabled to view it. or call our friendly US-based reservation line at +1-507-380-9344 or toll free at 1-800-814-8493. See all of the beautiful information at www.belizeislandparadise.com.
At St. George's Caye Resort, we are devout lovers of the island and the magic of this slice of paradise. With diving, adventure, relaxation, and romance of the island, who wouldn't want to make this secluded island paradise their home away from home? Follow our blog and live the island life through pictures painted with words and delicious imagery of country and seaside.

Stay Informed
When you subscribe to the blog, we will send you an e-mail when there are new updates on the site so you wouldn't miss them.