4 minutes reading time
(895 words)
​Top 10 Reasons to Travel to Belize This Summer or Fall - St. George's Caye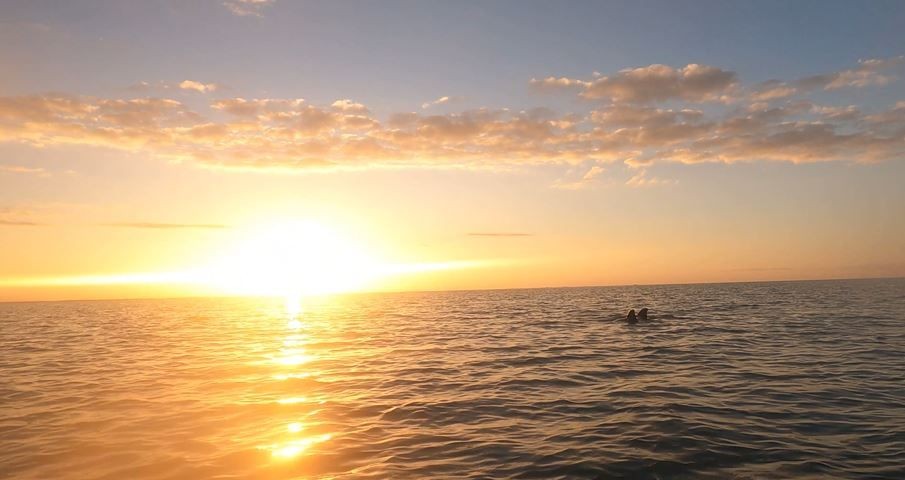 We've always felt so blessed to share this ideal location and proximity to travelers. We are fortunate to enjoy this incredible ecosystem and views to take your breath away. Here are a few more reasons to come away to the island this summer, fall or beyond! Please let us know if you have questions about travel at this time, and let us customize your stay and getaway.
1. Close and Convenient – Belize is a destination that is relatively close to home. With many airport hubs offering direct flights, we could be just hours from your front door. To add to that, we are so fortunate to be nestled near crushed coral beaches, tropical jungles, and the teal blue waters of the Caribbean Sea. St. George's Caye is the closest caye (island) to the mainland and only a 25-minute boat ride from the marina. This proximity gives you the chance to eliminate almost a WHOLE DAY of travel while coming and going. Plus, our transfers are complimentary, so you save big money too!

2. Naturally Awesome - Discover a new lodging experience by choosing our secluded island paradise, over possibly the more crowded resorts. Our island's resort promises incomparable privacy and intimacy. We also have a naturally spacious environment to allow for you and your travel mate or mates to enjoy paradise in an authentic environment.
3. Indulge in different cuisine every night - Try world-class vegetarian fare, fancy seafood, savory rice, beans, and stew. You can't leave without trying fry jacks by the way…
4. We take you there - When you come as a guest of other locations in Belize, you are on your own to navigate, of course, you can do that while at St. George's too, but our specialty is knowing where to take you for the most incredible, authentic Belizean experience. You will be safe, sound, and sure to experience the best of Belize!
5 No language lessons needed -Most Belize citizens are tri-lingual, with English being the most often-spoken. There is a unique dialect here so you will want to listen closely, but it is the most fantastic attribute to know that when you come to our little country, we speak your language!
6. Getting around is a breeze -With tours leaving the island every day, we make sure you have the chance to see the sights, taste the tropics and take in the culture. If staying put is your preference, we do consider relaxation an "Island Approved Activity."
7. Take a holiday from crowds - As a secluded island, we are the only public business on the island. The rest of the island is populated by vacation homes that are sparsely placed on acres of land. You will feel like you have your own private island. Who can say "bucket list checked"!?
8. Belize is easy to get to from Canada and the USA - Who knows if the year ahead will attract more carriers given Belize's growing reputation, and our stringent standards? There are direct flights from many hubs and airline tickets are at an all time low.
9. Leave your calculator home - The U.S.-to-Belize dollar conversion rate is $1 USD to $2 BZD, but since most businesses take U.S. currency, you might not have to remember it!
10. Expect to smile a lot - If the world ranked nations by the number of friendly smiles, spontaneous greetings and offers of help, there's no question that Belize would be at the top of the list in 2021 and beyond. Our friendly staff is there to meet and even exceed your every expectation. Be prepared to be WOWED!
BONUS - Saturday night BBQ – This is a time to be social, or just sit back in your Adirondack chair and watch the flames dance with the moonlight on the sea in the background. This is one of our favorite times to connect with our gusts, and we have heard repeatedly that this is one of our guests' favorite memories! Island time always includes rest and relaxation, and reconnection.
We hope you can come away for pampering in paradise and a perspective that is as refreshing as our clear blue waters!
INQUIRE FOR YOUR CUSTOM VACATION
Here's a bonus (because there are so many things to do right on the island). Set out to explore the waters with our complimentary selection of watersports. From kayaks to stand up paddleboards (SUP), to even a Hobbie Cat tour, you can take in the warm morning sun, and see the sites around the island. Guests have reported seeing dolphins, and even manatees.
St. George's Caye Resort is found 7-miles from main-land Belize City. Transfers are made by boat and once you have landed at BZE International Airport, your valet will have you on the island's sandy shores in under 30 minutes. Offering an array of adventure, romance, relaxation and SCUBA excursions, this resort is acclaimed for pristine reefs, seclusion and the ability to do as much or as little as one wishes.

Email for more information at This email address is being protected from spambots. You need JavaScript enabled to view it. or call our friendly US based reservation line at +1-507-380-9344 or toll free at 1-800-814-8493. See all of the beautiful information at www.belizeislandparadise.com
Stay Informed
When you subscribe to the blog, we will send you an e-mail when there are new updates on the site so you wouldn't miss them.