5 minutes reading time
(912 words)
Invent Your Adventure - Relax with Island Time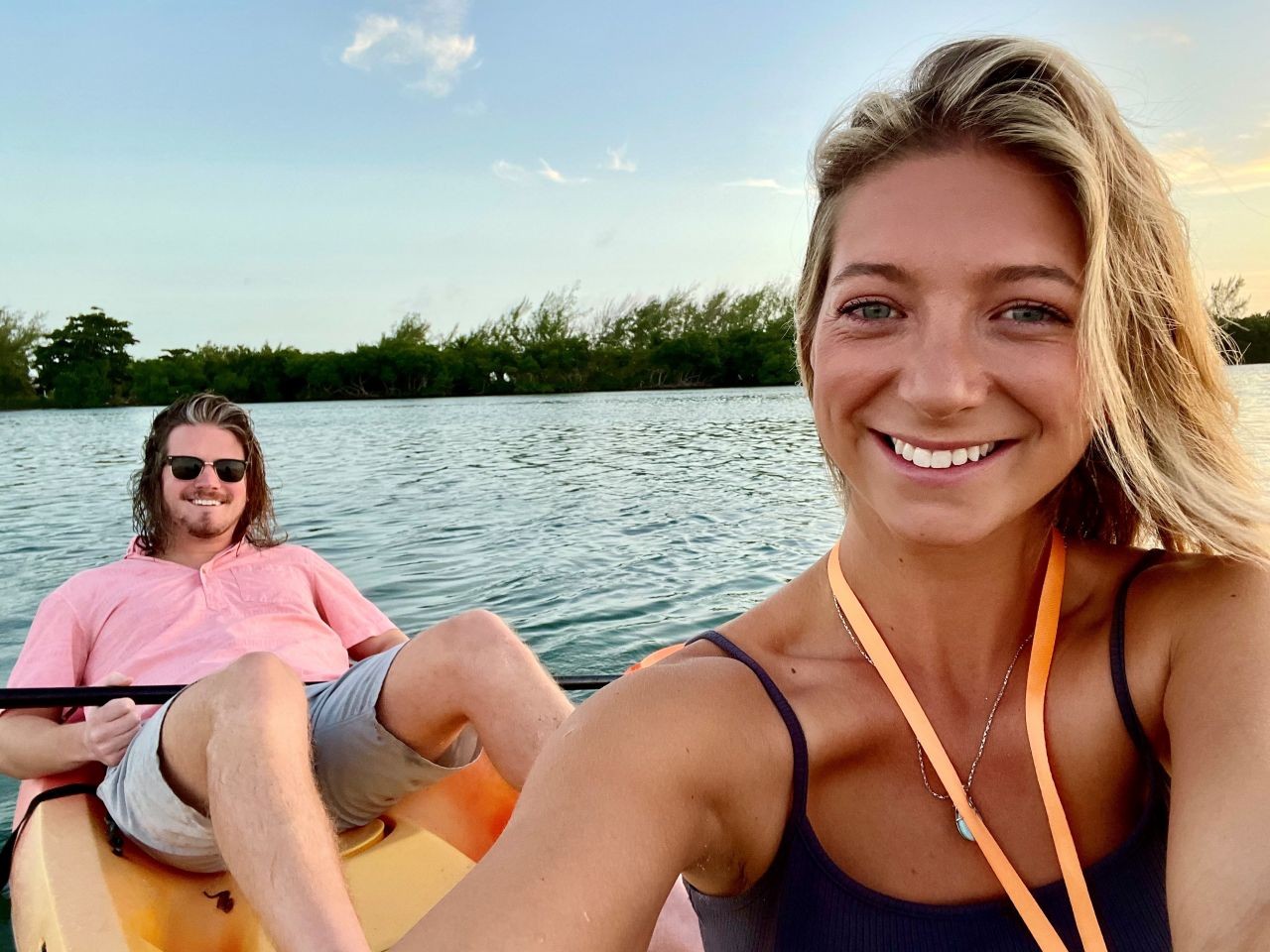 Imagine lounging in a hammock looking out into the Caribbean Sea or experiencing the thrill of the jungle from the canopy on your zipline. Whether you are an adventure seeker, or truly just need to relax, unwind, and be pampered, we've got you covered.

Here on the island, it's all about the experience, and your St. George's Caye Resort is designed by you. We are here to help, of course, but you choose to do as much or as little as you wish.
To help you create memories of a lifetime, we've designed a weekly activities program with our best tours (and best guides!). If relaxation and rest is your goal, we do consider that an island approved, "activity".
Just to get started, here are 4+ incredible ways to spend a day at St. George's Caye!
Does the thought of sinking into warm, teal blue waters sound inviting? Try diving or snorkeling. Our divemasters know of unnamed dive sites, making your trip to the reef personable and without the crowds, you may experience at other named dive sites. They also know where to find the best chance to see dolphins, manatees, and all of the other vibrant creatures of the sea! Not sure about SCUBA? Get your feet wet with our complimentary Try Scuba Diving. Try SCUBA enables you to experience breathing underwater using SCUBA equipment under the direct supervision of our instructor in a safe and controlled environment. Included is a brief gear orientation followed by instruction in the pool, at no charge!
Want to be active while exploring the island? Enjoy our complimentary water activities: kayaks, Hobie Cat sailboats (instruction is provided by our team), SUP's, snorkeling off the dock, and our saline swimming pool. There is plenty of space and a natural environment with endless views.
If adventure and experience are what is bringing you to Belize, we have packed a ton of options in for that checklist. Our host will meet with you and let you know about excursions for the week. Just some of the experiences are:

Cave Tubing and Zip Lining - This is a chart-topper and one of the most popular adventures that we offer guests.
Lamanai Mayan Temple and Ruins - Turn back time and check out these ancient ruins. The views from the top are also spectacular and insta-worthy! The name "Lamanai" comes from the word "submerged crocodile" in the Mayan language. This site, situated along the New River Lagoon, features the monumental architecture of temples and palaces dating from the Classic and Pre-Classic Periods. Pollen evidence dates the earliest occupation at the site to be about 1500 B.C. The earliest pottery has been dated to about 500 B.C.
San Pedro Slam (snorkeling and a visit to Ambergris Caye) - Travel by boat across the turquoise waters of the Caribbean Sea, going past nearby Caye Chapel and Caye Caulker, to San Pedro on Ambergris Caye. Spend the morning on a guided snorkeling and/or diving adventure at two popular sites, Hol Chan Marine Reserve and Shark Ray Alley. (For guests who do not want to snorkel or dive, you have the full day to explore Ambergris Caye.) At the end of your day, you return to St. George's with plenty of time to unwind and freshen up before dinner.
Blue Hole National Park/St. Herman's Cave - The park is a source of wonder with numerous underground streams, and extensive cave system, and is ideal for birding with over 200 species of birds. Three of the five species of wild cats found in Belize - jaguar, ocelot, and jaguarondi - have been sighted in the park. A guided exploration into the cave system takes you through huge caverns that are adorned with crystalline formations. Take a walk down the footpath and staircase of the Maya shaman and priest as they journeyed into the underworld where they used the chambers deep within the cave for their ceremonies. See Maya artifacts such as pottery, beads, obsidian knives, and human skeletons calcified in the limestone floor that date back 2000 years.
When you return from your day-well-spent, we will have a lavishly authentic meal, drinks, and the chance to reflect on your life-long memories. We are here to serve you!

Stay Informed
When you subscribe to the blog, we will send you an e-mail when there are new updates on the site so you wouldn't miss them.