3 minutes reading time
(679 words)
Bucket List Belize - Sink into the Caribbean Sea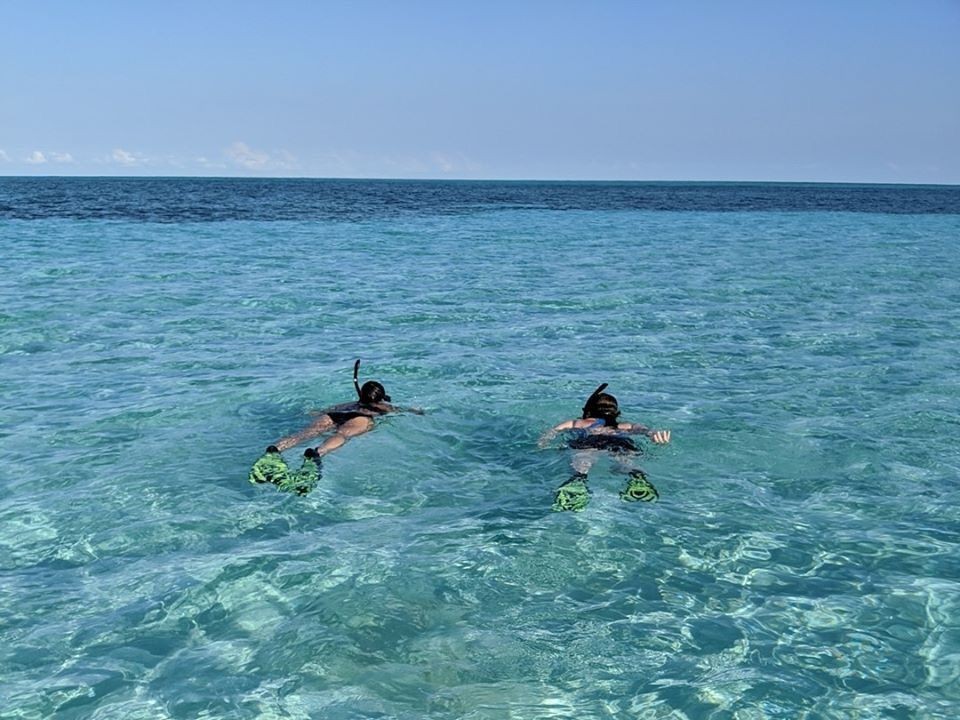 Picture this: You pull on your goggles and peek beneath the surface, you instantly become a part of a whole new world. Light beams dance on the coral and illuminate brilliant fish and a landscape to wow the senses. You connect with your breathing and the energy of the water as you peer down upon the Belize Barrier Reef system. SCUBA and Snorkel are two of the most soothing, serene, and simple ways to disconnect from all that is above the water. With thousands of things to see, it is a visual treat like no other. The warm waters hold you and you move effortlessly through teal blue waters.
This is like a place you may not have ever been before, floating weightlessly and witnessing another wonder of the world. What an incredible opportunity to create experiences and memories to last a lifetime.
Visitors also love the abundance of free options for playing in the sea. With our hobbie cat sailboats, stand up paddleboards, kayaks, and complimentary use of snorkel gear, the sea awaits, and it is easy to access. Pick your play for the day and be off to explore mangroves, lounge at the sandbar, or try to find a dolphin or manatee.
If you want to go off of the island to snorkel or dive, we have a complete valet service to make your trip a breeze. With adventures to the famous Blue Hole, Turneffe Atoll, and Lighthouse Reef Atoll, paired with our exclusive dive sites, you are sure to check off incredible experiences, while limiting the crowds at our lesser-known dive sites.
Diving can take you only 15 minutes from the island, or for a full day trip to more well-known destinations. For the avid and advanced diving enthusiasts, we offer night dives for your chance to spot some of the more nocturnal creatures.
Thinking SCUBA may be too deep, or have you always wanted to try it? Perfect! We have a Try Scuba Resort Course. Try Scuba Diving means no experience needed! Learn to breathe with SCUBA equipment in our pool, and learn all safety procedures and underwater hand signals. Enjoy a guided SCUBA dive in the Caribbean Sea with our instructor. Receive half-price Open Water SCUBA Certification during your next visit to the resort. Trying this incredible experience doesn't get much easier than this!
Whatever your perfect preference may be, we have an oasis of experiences waiting for you. St. George's Caye Resort is the perfect place to check off some of the greatest experiences on your list!

Come and see us this summer or fall and plan your getaway, away from it all!
See you in the sun!
Stay Informed
When you subscribe to the blog, we will send you an e-mail when there are new updates on the site so you wouldn't miss them.