2 minutes reading time
(386 words)
Want to Learn to SCUBA Dive?
SCUBA diving in Belize will spoil your eyes forever. The pristine reef, the crisp clear waters and the abundant marine life will astound even the most seasoned diver. Dolphins often come to play. Curious turtles swim past. And up close the reef is teeming with miniature marvels.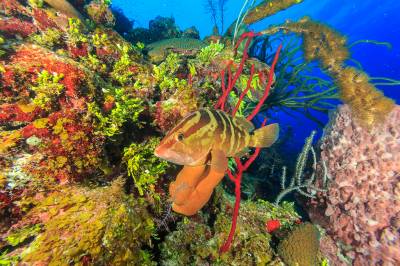 Are you curious about SCUBA diving? Maybe you don't want the commitment of a ten week course. Maybe you want to give it a try before you decide to become certified. Maybe you have recreational diving and are ready to get certified. The Dive Team at St. George's Caye Resort has the perfect solution for any curious diver.
TRY SCUBA :: Try it before you buy it!
Try SCUBA is an afternoon in the pool with one of our Instructors. It is free of charge. You learn the equipment and practice basic skills under the water. If you like it and succeed at the basic skills we'll take you to the Ocean for open water diving. If you decide its not for you - at least you tried something new! Sometimes additional training is required in the pool before heading out to the sea.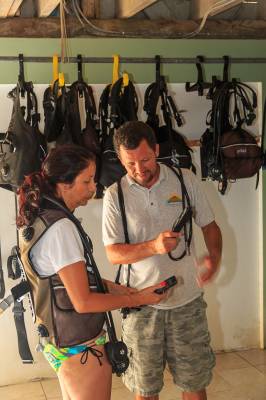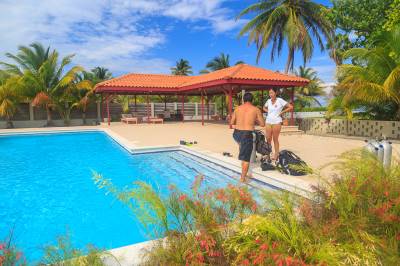 INSTRUCTOR ASSISTED DIVING :: You don't have to be certified!
Instructor Assisted Dive's are open water dives 30-40 feet deep. These are dives accompanied by an instructor for those divers who do not wish to become certified, but still want to experience the magic of diving.
OPEN WATER CERTIFICATION :: For those who want it all!
If you loved your pool training and are excited to explore the Belize Barrier Reef you can choose to complete your Open Water Diver Certification. Alongside our instructors you will make four open water dives and complete a written test. When all required skills can be demonstrated in the water and the academic knowledge has been tested - you can become a certified card carrying SCUBA Diver! Each year the SGCR Dive Team certifies dozens of guests.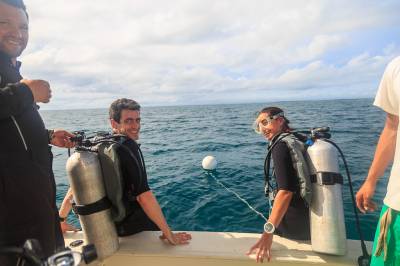 Have any questions about Diving? Email us - or leave a comment. Join our email list to get the latest info on Dive specials and Trips for those already certified. We also offer an excellent Valet Diving Experience for Dive Groups!
Let us show you the Magic of St. George's Caye Resort!
Stay Informed
When you subscribe to the blog, we will send you an e-mail when there are new updates on the site so you wouldn't miss them.