3 minutes reading time
(575 words)
Meet Carlos!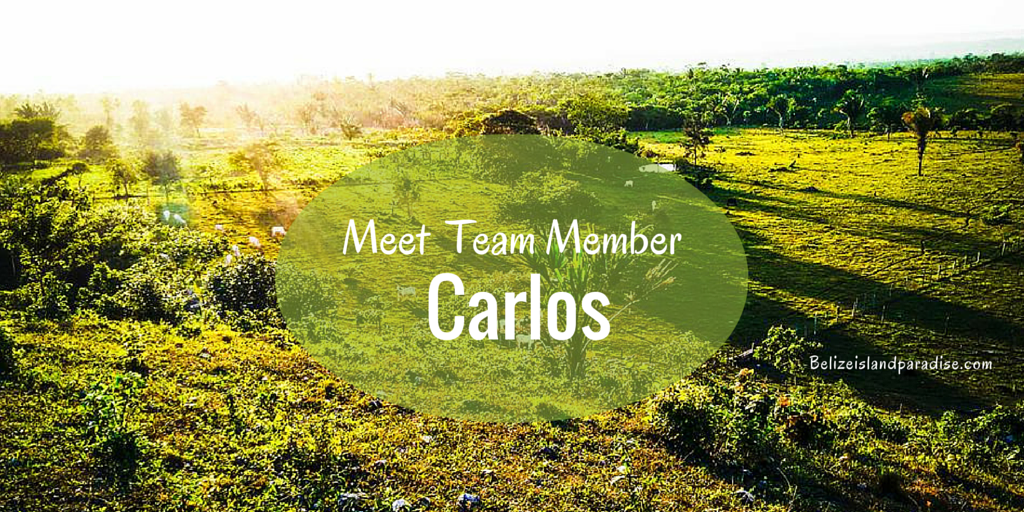 In a time when our world often seems continuously chaotic, unfair, mean and full of bad news - I'd like to offer you some hope and faith in humanity.
Specifically, I'd like to introduce you to Carlos Reyes and his family. If they don't give you a glimmer of hope for humans - I don't know what will! :) Meet St. George's Caye Resort Team Leader, Carlos Reyes. A 20 year veteran of Caye living Carlos knows every square inch of St. George's and is an integral part of the Resort's success. Behind the scenes he is often unseen and unheard - but we cannot function without him!
At four years old Carlos was brought to Belize by his parents from civil war torn El Salvador. They were immigrants fleeing a less than ideal situation in their home country. Actually it was a scary place full of violence, gun fights and fear. Sound like a familiar recent story you might have heard on the news? Well, it is not too far off.
With not much other than their family and a few backpacks Carlos, his three brothers and sisters and parents were offered hope in a community named Valley of Peace; a village in Belize set up just for El Salvadorian immigrants. His family knew how to farm and live off the land and pretty much do any job they could to make a living. His parents went on to have seven more children - thriving in a peaceful, humble atmosphere.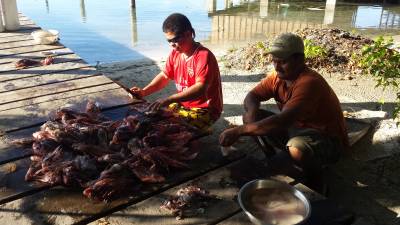 Carlos went to school, learned everything his parents could teach him, and eventually at the age of 17 landed a job out on St. George's Caye. He has been here for 20 years! Anyone who frequents St. George's Caye knows Carlos. He helped build your Cabanas, pool, docks and knows every square inch or plumbing and wiring. He can fix almost anything. He's like a magician on this island.
Carlos is the proud father of 5 children. The oldest two boys are studying abroad in Mexico and his oldest daughter Jessica will finish High school this year and will likely follow in their footsteps. Rony attends elementary school in Belize City, and the smallest little Reyes is just 18 months old! She can be found toddling around St. George's Caye, just like all her siblings did as babies. All of Carlos and Maria's children have grown up spending much of their time on the Caye. They also have a home in Valley of Peace where they raise cattle, but most of their time is spent here on little St. George's Caye.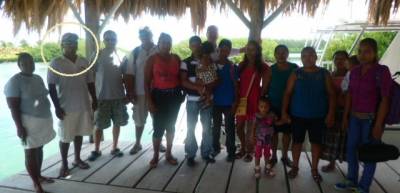 In addition to being one of our Senior team members Carlos is also head of our Scholarship Committee. He is very active in choosing scholarship students, communicating with teachers, purchasing books for and keeping up with student progress. He is truly a pillar of his community!
READ MORE ON OUR SCHOLARSHIP PROGRAM
Many guests of St. George's Caye Resort do not have a chance to meet Mr. Reyes. He is usually busy - and you won't find him lying around on the beach chairs. (Although no one would deny him time to relax and unwind on the chairs he built and the beach he rakes!) But if you do have the privilege of meeting Carlos Reyes - you won't be disappointed. Simply say hello or ask him about our Resort - he's a walking book of history and knowledge of everything St. George's!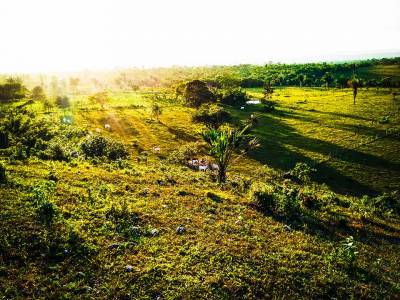 Stay Informed
When you subscribe to the blog, we will send you an e-mail when there are new updates on the site so you wouldn't miss them.