2 minutes reading time
(419 words)
New Children's Book Featuring St. George's Caye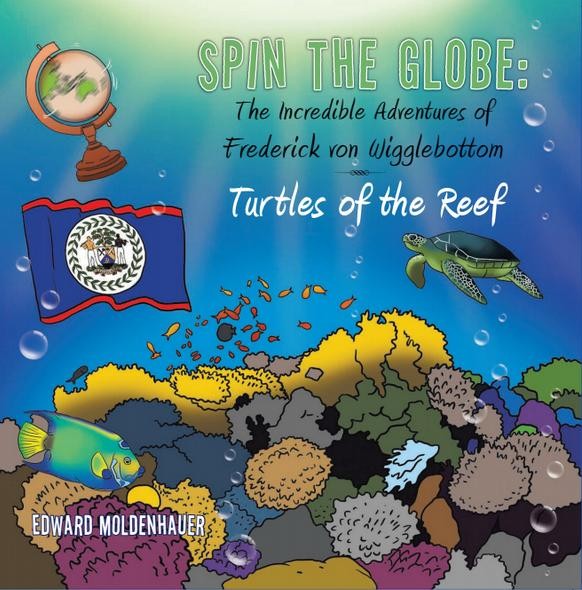 Hot off the press! A children's book not to be missed. Spin the Globe children's book series has released its latest edition featuring Belize. In Spin the Globe: The Incredible Adventures of Frederick von Wigglebottom - Turtles of the Reef (italic), the main character Frederick travels to the sandy island paradise of St. George's Caye Belize.
A Fun Introduction to Belize
In Belize, Fredrick meets two native children who introduce him to the unique culture and history of Belize. "Tonight the globe stops on Belize, the Pearl of the Caribbean." says author Edward Moldenhauer. "Frederick grabs his trusty journal and prepares to explore St George's Caye. Together with K'ayab and Hayá, Frederick releases two sea turtles back on the coral reef at the Great Blue Hole. He learns about the diverse Belizean, Mayan and Garinagu cultures and the animals of the reef and jungle."
Turtles of the Reef features our very own Captain Ron and another little surprise so be sure to check out the book! The series aims to entertain and enrich our knowledge of people and places around the World. Like many good children's stories Spin the Globe Series began as bedtime tales the author told to his children. Makes a unique gift!
Where To Buy
Beginning this weekend you can find copies of Turtles of the Reef in our specialty gift shop at the Resort. Can't make it here? Find the e-book online right away or order a soft cover copy. While you're online check out the other books in Edward's series and enjoy learning about Australia, Peru and Norway as well!
Excerpt and Photos from the Book
"As the scientists prepared the turtles to be released back into the ocean, Frederick snorkeled around and was marveled by all the magnificent colors of the fish and coral around him. Once the two turtles were gently placed in the water, the pair each gave a quick flick of their flippers and zip… off they went into the deep blue water. Frederick thought they looked incredibly graceful as they glided away into the distance. He tried to think of a word to describe all that he saw around him. 'This is so relaxing and beautiful, this is what serenity must look like' he reflected."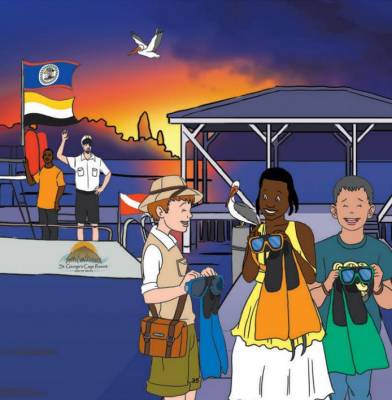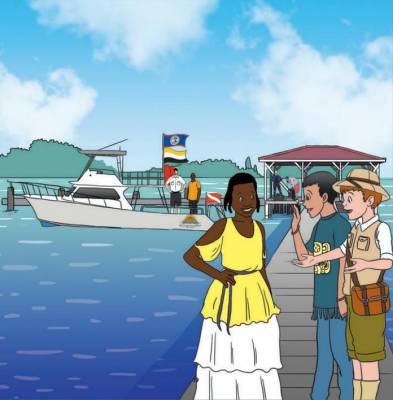 Follow Fredrick von Wigglebottom on his journey around the world through Facebook or on Twitter @FredvonWiggles.
Check out our very own turtle release from 2014 - Rehabilitated Hawksbill Turtles Released!
Stay Informed
When you subscribe to the blog, we will send you an e-mail when there are new updates on the site so you wouldn't miss them.