3 minutes reading time
(584 words)
Just Relax... Island Style!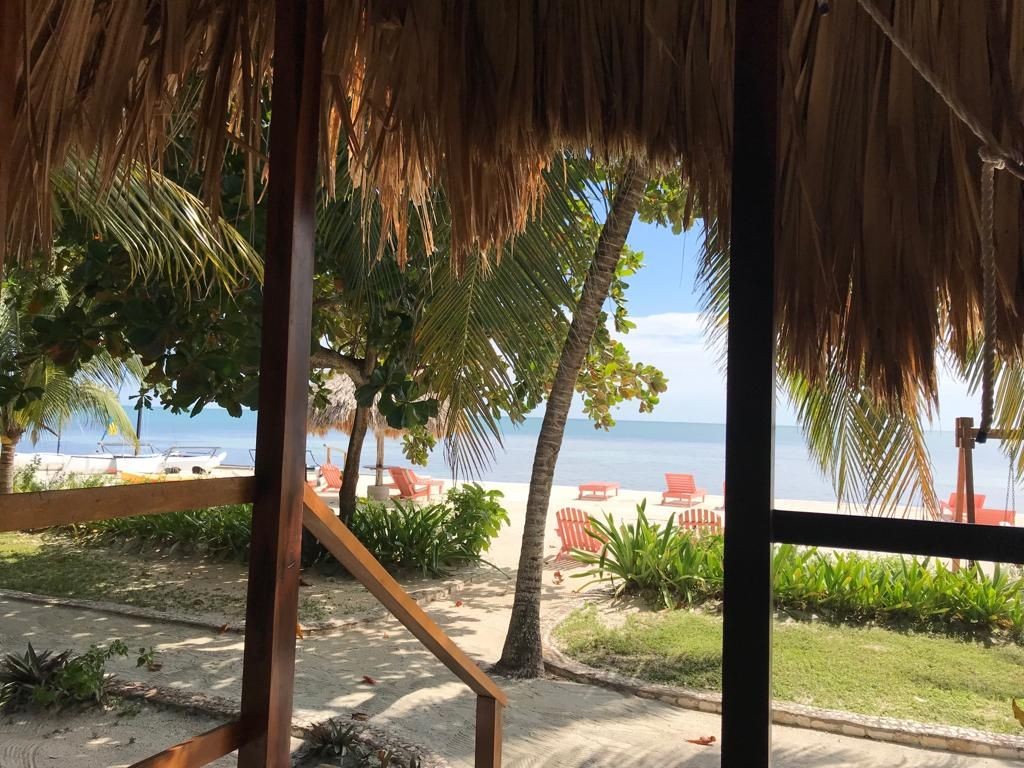 In a day and age of the most fast paced lifestyles in history, it is no wonder that one needs to totally disconnect in an effort to fully relax. With phones, computers, even watches that makes you instantly available to everyone, it is likely impossible to let it all go with out turning it all off.
We love that our little island offers the opportunity to be connected when you wish; we often see guests on FaceTime with their loved ones in the mornings or evenings. But, we also offer the opportunity to completely disconnect and achieve the ultimate in relaxation and reflection.

Relaxation is a state where you feel calm and able to manage day-to-day life. If you have a busy life. Relaxation has many mental and physical health benefits, and the techniques can be practiced almost anywhere.

What is relaxation?
Relaxation is a state where you feel calm and can manage your stress or anxiety.
How can relaxation improve your mental health?
Relaxation reduces stress and the symptoms of mental health conditions like depression, anxiety and others. Relaxation also has other related health benefits, including:
What are some relaxation techniques?
Relaxation techniques focus on muscle relaxation or breathing. An example is progressive muscle relaxation, where you tense then relax different muscle groups.
Other techniques include:
visualization, where you create a mental image of a calming place for you
deep breathing, where you refocus your attention on your breathing
hypnosis
mindfulness
Ways to include relaxation in your life:
Find a relaxation technique that works for you and make it part of your daily routine, even if it's just for 5 or 10 minutes a day.
If you're interested in mindfulness, you may want to use mindfulness coloring books to help you focus on the present moment and take your mind off other things. This includes an aspect of art therapy, another relaxation technique.
Keeping a healthy work life balance helps with relaxation and managing stress.
As the speed of life continues to accelerate, it is so important to pause for these healthy practices. If you are finding it difficult to do this at home, we will be your excuse to come away from it all and immerse yourself in pampering and peace!
St. George's Caye Resort is found 7-miles from main-land Belize City. Transfers are made by boat and once you have landed at BZE International Airport, your valet will have you on the island's sandy shores in under 30 minutes. Offering an array of adventure, romance, relaxation and SCUBA excursions, this resort is acclaimed for pristine reefs, seclusion and the ability to do as much or as little as one wishes.

Email for more information at This email address is being protected from spambots. You need JavaScript enabled to view it. or call our friendly US based reservation line at +1-507-380-9344 or toll free at 1-800-814-8493. See all of the beautiful information at www.belizeislandparadise.com
Some excerpts republished from https://www.healthdirect.gov.au/relaxation

Stay Informed
When you subscribe to the blog, we will send you an e-mail when there are new updates on the site so you wouldn't miss them.