3 minutes reading time
(550 words)
Our Guests Say It Best - Sharing Memories of Belize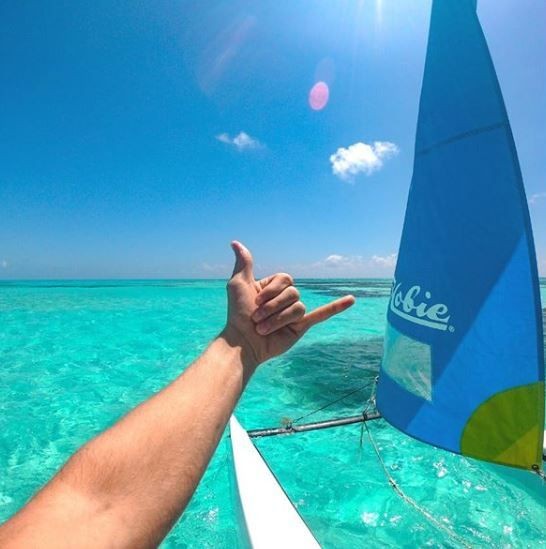 Our recent weeks have been filled with reminiscing about guests who have impacted our lives so deeply, memories of when the resort was full, and of course, we have been active on many webinars and zoom meetings for preparedness on how to safely welcome you back!
We can't wait to see you in the sun, and in the meantime, stay curious and don't stop "belizing"! Check out some of our heartwarming comments from a recent post.

"So many wonderful memories of the people of St George's Caye Resort. They really make the experience special!" - Todd

"Ahhh I miss this place so much. I visited in 2015 and can't wait to go back."
"Miss my tarpon fishing buddy." -Stephan
"Miss this place!!" - Miche

"My family and I are supposed to be there in May. 😩 So sad to have to reschedule, but looking forward to coming back in 2021. My first trip to St. George's was right after I graduated from graduate school in 2018. We had the dive boat to ourselves and Elvin was our divemaster. He's awesome!" -Jessica
"We've been there 4 times and Love everyone so much, look forward to our next visit!!!" - Evie
"Loved our time together at your beautiful and relaxing resort! High school besties celebrating turning 50!" -Tina
"I wish we were quarantined there! You all be safe!" -Ashley
"February 2018- it was such an amazing trip! Learned to scuba and got certified while at SGC! "-Jessica
"We miss you all!" - Laura
"We had the most amazing vacation at your resort in Feb. this year. It was paradise and we'll be back! Thank you all!" xoxo
"The most perfect honeymoon, in the most perfect place, with the absolutely most accommodating staff! We can't wait to come back! We were there in 2018." - Eryn
"Cornhole tournament from our honeymoon, July 2019. It was a blast!" - Danielle
"Miss the view when we walked to our overwater cabana! Great memories and can't wait to go back someday!" -Jinger
"Miss this place!" -Sam
"This is my sister and I seven years ago on our first trip to St. George's. We had just returned from the Blue Hole. One of the most incredible experiences we've ever had. Ya'll take care!" - Ashley
"We did our pregnancy announcement on a shell we found on the island." -Peyton
We can't wait to welcome you back and look forward to more memories to be made for the next forty years and beyond!
We are here when you are ready to travel again. The world will once again be connected and we can't wait to #seeyouinthesun!
To plan in advance for travel in the future please see our website at www.belizeislandparadise.com or email our reservations team at This email address is being protected from spambots. You need JavaScript enabled to view it.
#belize #belizeislandparadise #staycurious #visitbelizelater #explorebelize #wemissyou
Stay Informed
When you subscribe to the blog, we will send you an e-mail when there are new updates on the site so you wouldn't miss them.