7 minutes reading time
(1452 words)
Our Guests Say it Best | Reviews of Paradise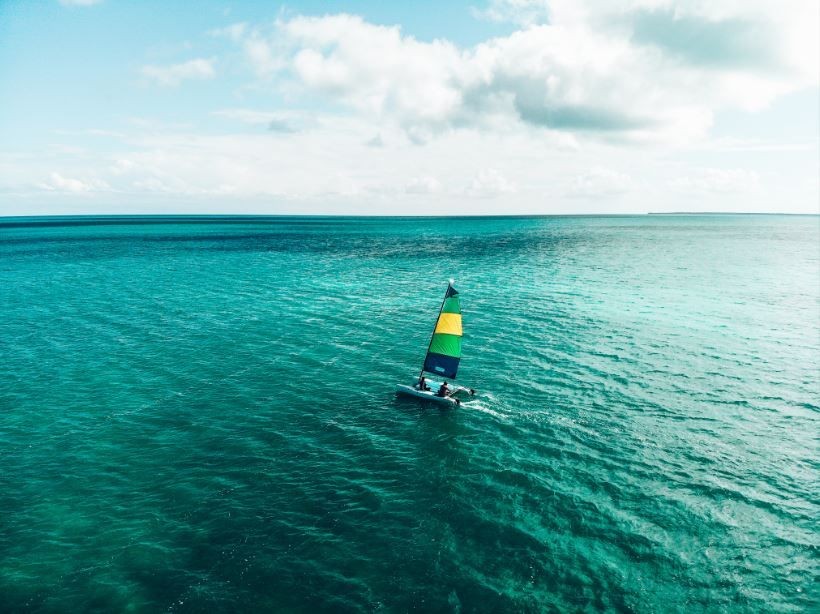 Belize is a country of natural abundance and vibrant colors. With incredible views, unlimited adventures, and the ultimate in relaxation, we feel so fortunate to be blessed with this little slice of paradise. Guests rave about these qualities, but more so, they feel connected through our island family team. The people serving you at St. George's Caye Resort, are unmatched in their readiness to make your stay the most rewarding, relaxing, and rejuvenating possible. Don't take our word for it... Our guests really do say it best. Check out some of these reviews and be immersed into the culture, color, and connection of the magic of the island!
Private Island Experience ☀☀☀☀☀
This is exactly the type of resort we needed for a relaxing few days at the end of our tour around Belize.
A place to disconnect and relax while having some amazing adventures. We got connected with Tim and Andrea before our stay and even before our trip started we had a really great impression on how it would go.
We were picked up in Belize City by Wilbur by boat and delivered out to this private island to be excited by our overwater cabanas that were the first things we saw. Wilbur then took our bags directly to our room for us without a thought. Later in the trip, he took us back and forth to Belize City again and his service was always on point.
Jahnene the manager greeted us at the island and gave us the tour around. We loved this property how it spanned from one ocean side of the island to the other. You could always find a perfect spot no matter the wind direction. We later found out that Jahnene was actually perfect at her job. She spent hours on the phone for us with different clinics organizing our Covid tests for our return to Canada. We are so grateful to have her there to relieve that stress for us. That aside, Jahnene came up to chat with us at every meal just to find out how she could make our stay better. She made it her mission to understand exactly what we needed to have the best time ever here. Thank you Jahnene!
Adventure was the name of the game here and to name a few, we did three dives here and saw an abundance of healthy corals and creatures. Jose helped my girlfriend finish her open-water certification course, which she was actually very nervous about, but Jose was extremely patient and made her feel super relaxed about the whole process. Freddy was the same and always made sure he kept an eye on her. That was really all she needed to feel secure. It helped that we saw a beautiful turtle and a little nurse shark as they were super peaceful.
Kayaks and paddleboards are free to use anytime and we took advantage of that as the back bay was so calm and beautiful. We say eagle rays and stingrays swimming under us and on our last day, I even got to kayak with dolphins. Apparently, this is a common thing, but a first for me. Three dolphins swam around me for over an hour very curious of what I was up to. All of this happened while enjoying an incredible sunset.
Andy helped teach us how to use the Hobie Cat, which is a mini sailboat fit for 3 or 4 people, also free to use any time and once you get a quick lesson from Andy, you are good to journey around on your own if you want. He's a great teacher!
Edison and Alex run the bar and deliver amazing plentiful amounts of food. We were well taken care of and they also played lots of games with us and built us an awesome bonfire twice for us and the other guests. One of the things we liked most about this place, was that the staff really created a communal feeling which made it easy to get to know other guests through fun activities. Nobody was left out unless they wanted to be which really added to our experience there.
Hermit Crab races were especially a great idea haha.
Thank you everyone and to the other awesome guests for making our stay amazing! Thank you to Cornell for driving us around in the city to get everything we needed as well.
Incredible Staff ☀☀☀☀☀
The resort was beautiful, the cabanas were enjoyable, however the staff made the trip ever better. Always pleasant and willing to help without being hovering over you. From Jahnene, Oliver, Edison, Alex, Melvin to Cornell our tour guide, everyone was amazing and we are very appreciative to them for making our stay so wonderful. A notable mention is the Chef - every meal prepared was fantastic!! Extremely tasteful, portion sizes perfect and willing to accommodate any dietary need.
Belizean Paradise ☀☀☀☀☀
We arrived into Belize on Oct. 25, 2020. Our airport transfer driver, Cornell, was super friendly, and showed us the interesting sights on the way to the dock. It was really neat to hear about the history of Belize, the Belizean culture, and historical sights. Once we arrived at the dock, our bags were loaded onto the water taxi and we were on our way to the island. The boat operator was very kind and helpful. Once we arrived at the dock of St, Georges Caye, we were greeted and our bags were taken to our cabana. We went to the office to check in and get our keys. Jeanine (spelling incorrect) was so kind and helpful. She went over our activities that we reserved with us and guided us back to our cabana. We arrived a bit late for lunch, but they did have plates made for us and they were promptly delivered to our room. Delicious! The cabana was beautiful. We had one of the over the water cabanas. Perfect for viewing the amazing Belizean sunsets. I can't say enough about the staff that worked during our visit. Edison was so kind and fun to be around. Oliver, was helpful, funny and also very kind and fun to hang around a chat with. The Scuba guides, Freddie and Jose were amazing. Very vigilant on keeping an eye on a first time diver. The fishing guide, Bones, was very good at knowing the exact place to go catch the best fish. What an amazing haul of fish they caught, If you plan to go fishing, please ask for Bones. He will not disappoint you. The chef cooked impeccable meals. I had things I had never tasted before. Everything was delicious. Alex was a wonderful server and attended to every request. The massage therapist is amazing and you will be so relaxed when you are done, the stress just melts away, Everyone that worked during out stay, Oct 25-30, 2020, was amazing! I will definitely be back. I feel like I made friends with the staff and look forward to seeing them again. Would love to meet Tim the owner. He went above and beyond to help make our dream vacation a reality. Thank you to everyone that helped make our stay unforgettable! Y'all are amazing! I can't wait to see you again! If you are considering a vacation, please check out St. George's Caye Resort. It will not disappoint you! I felt very pampered and well taken care of. Thank you to everyone! See you again, soon! Chris and Jaimee
Thank you to OFTB Travel & Chris Galvan for this incredible blog and such beautiful imagery!! We truly enjoyed your stay and can't wait to be of service to you in the sun again very soon!
St. George's Caye Resort is the closest resort to the mainland and is located 7 miles by boat transfer from the Belize City marina. We are taking reservations daily and featuring our worry-free travel policies. We are filling fast so book soon! We look forward to seeing you in the sun!
Questions? Contact us today +1- 507.380.9344 or Toll Free 1-800-813-8498
Email our friendly reservations specialist at This email address is being protected from spambots. You need JavaScript enabled to view it.
Or Click Here to Reserve Online
What will you check off of your bucket list during your trip to St. George's Caye Resort?
Stay Informed
When you subscribe to the blog, we will send you an e-mail when there are new updates on the site so you wouldn't miss them.