4 minutes reading time
(775 words)
Belize is Waiting - Fall into Endless Summer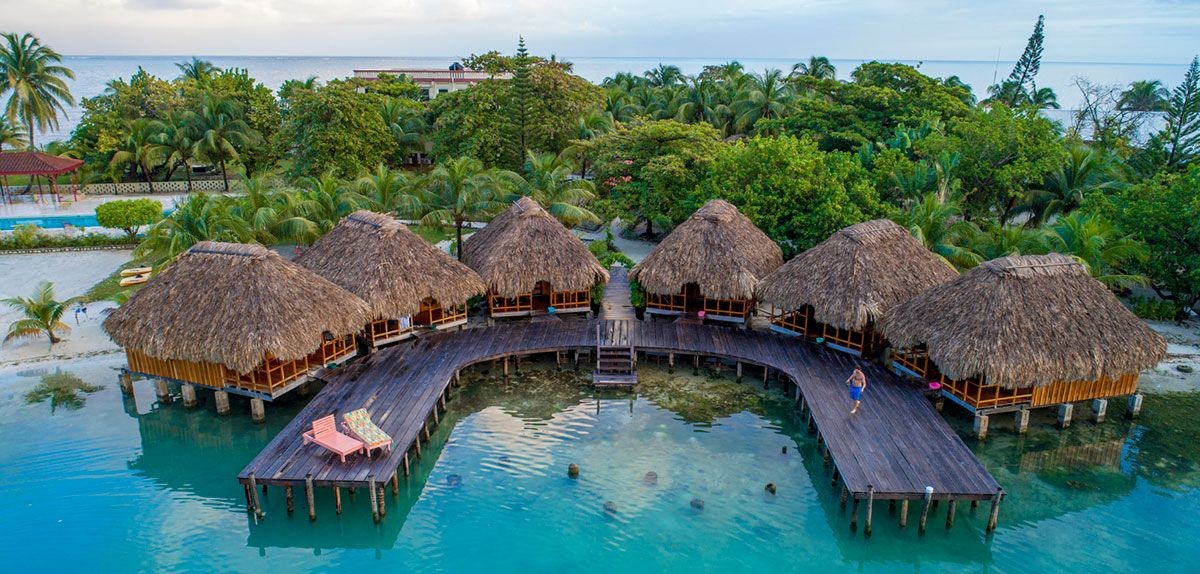 We have come into and out of a time unparalleled in history. You may share the feeling, that it is not totally passed, but the world seems to be getting back to the way things were before the last eighteen months. We are seeing a resurgence in people wanting to venture out for reprieve and relaxation; wanting to live every day to the fullest and take in as much as possible.
On that note, If you are like most, you are in awe of how fast this spring and summer are going. Pretty soon, department stores will display back-to-school racks and coffee shops with be filled with the aroma of pumpkin spice lattes. While it doesn't seem like planning a fall vacation should even be within the wheelhouse at this time, it is a great time to get ahead with one last getaway of the year! Here are a few reasons to travel to see us this autumn!
CELEBRATIONS - Belizeans really know how to celebrate, and they go all out during this time of year with parties and festivals taking place during most of September. St. George's Caye Day is Sept. 10th, and it marks the beginning of celebration through Sept. 21st, which is Belize Independence Day. Check out some of the other events happening around Belize in September:

St. George's Caye Day celebrates and commemorates a battle in 1798 when the Spanish were defeated by slaves, Baymen, and British soldiers. Official cultural ceremonies and parades take place all around Belize on this day.

Belize Expo Marketplace will be held on September 14th and 15th, 2019. Now in its 23rd year, the expo has become one of the biggest events of the year in Belize. It is a 2-day market showcasing the best products made in Belize. Thousands of people will head to the expo to sample Belizean cuisine and purchase locally produced goods.
Independence Day is September 21st and is marked by the annual flag-raising ceremony and the party continues throughout the day and into the evening with colorful parades, dancing, music, and many other fun activities.
WEATHER - September weather is "just right" averaging 81 degrees. You'll find plenty of sunshine, and early morning and late-night showers. The jungles are in the green season and are bursting with color and life!
LESS CROWDED - Although St. George's really never has crowds, things are a bit more laid back in Belize before the tropical vacation season ramps up. There are so many great excursions and popular sites, such as the Maya Ruins, which are less populated during this time of year. It's also a great time to connect with the locals, who always warmly welcome visitors from other countries.


"Clouds come floating into my life, no longer to carry rain or usher storm, but to add color to my sunset sky." - Rabindranath Tagore

THE KIDS ARE BACK IN SCHOOL - After a summer packed full of fun with your kids, it's time to take a quick getaway to refresh and recharge. While September in Belize is full of parties and celebrations, St. George's is tucked away from the main events and is a serene private island paradise where you can kick back and relax.
You can take the "you time" that you have hoped for all summer. Just you and paradise. Let us do the rest!
Click Here to contact us to day for a quote and more info on our private island paradise!
St. George's Caye Resort is perfectly placed just 7-miles from main-land Belize City. Transfers are complimentary saving over $165 per guest. Once you have landed at BZE International Airport, your valet will have you on the island with a short land and sea transfer including a beautiful boat ride over the Caribbean Sea. Offering an array of adventure, romance, relaxation, and SCUBA excursions, this resort is acclaimed for pristine reefs, seclusion, and the ability to do as much or as little as one wishes.
Email for more information at This email address is being protected from spambots. You need JavaScript enabled to view it. or call our friendly US-based reservation line at +1-507-380-9344 or toll-free at 1-800-814-8493. See all of the beautiful information at www.belizeislandparadise.com
CLICK HERE TO LEARN MORE
Stay Informed
When you subscribe to the blog, we will send you an e-mail when there are new updates on the site so you wouldn't miss them.