4 minutes reading time
(808 words)
Top 5 Reasons for Belize With your +1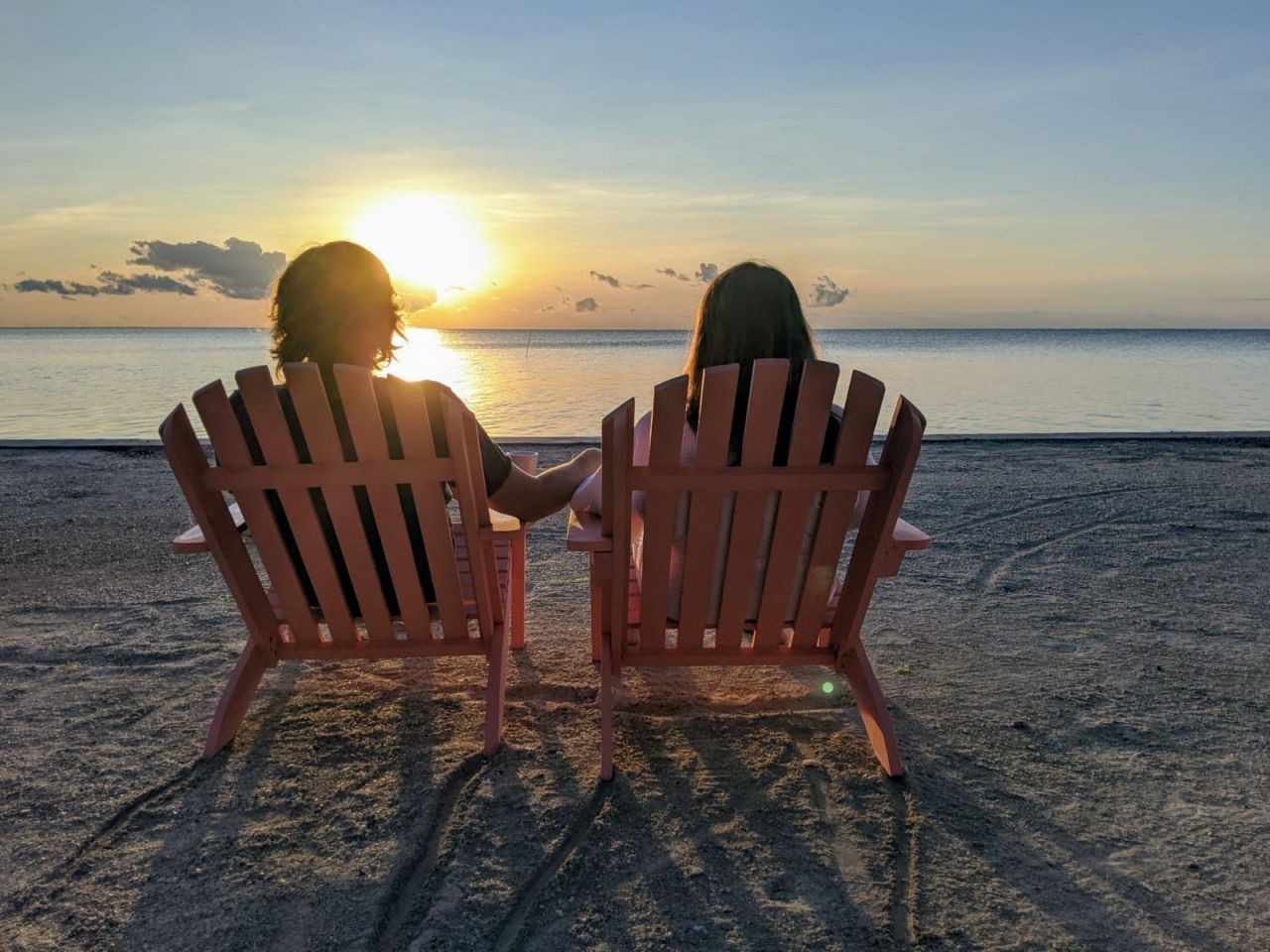 When we think about travel, we can't help but feel a more worldly feeling about how we will come away from the experience. Even if it is just a local staycation, travel offers so much to remove us from "reality" and place us in a mindset of relaxation, adventure-seeking, and reflection. Here are the top five reasons to come away to Belize with your +1 new year (or sooner) and we can't wait to host you in the sun!
Learning and Experiencing Together: Travel allows us to learn so many different things. We become educated and enlightened by the diverse cultures and ways of life, the geography of where our destination lies in the world, and the way billions of people live so differently than ourselves. At the same time, We learn about how our lives are intertwined and how we can impact one another. This gives us an incredible perspective on our small part of the globe and how we play an integral role in a global ecosystem. Doing this with someone who is close to you, allows you to discuss your impressions and revisit this impactful experience together for years to come.
Relaxing in Paradise Together: Travel provides a much-needed and well-deserved break from the hum of our daily lives. It provides us with adventure and excitement, and experiences to fill our lives with memories and sources of daydreams in the future. Most importantly for many people, it allows for total disconnection and relaxation. When we venture to a new space or environment, we're intrigued by all the novel things that surround us, it is a way to distract ourselves from social media, devices, TV and other energy-consuming things, and focus our energy into natural wonders. We forget about our jobs, our classes, and all our other responsibilities. We travel to escape our mundane lives and to move to a different beat.
Discover The World Together: Travel allows us to discover! Whether it's an interesting locale or a newfound favorite dish, the experiences we encounter allow us to enhance our palate, and our eyes and enlighten our senses to a whole world of new things. We travel to not only see more of it, but to lso discover more about ourselves in the process. When you experience this with your closest friend or loved one, it allows you to share your discoveries, and enhance all that there is to encounter. Through the challenges that we face and the experiences that we gain, we discover our strengths, our limitations, and our potential.
We travel to make new friends: St. George's Caye Resort is well renowned for offering a chance to meet new people. With our "family-style" dining, you can meet people of all walks of life. This is one of our guests' most surprisingly pleasant experiences. Couples meet other individuals and couples and share stories from their lives as well as current adventures while at the resort. When you travel, you meet people of diverse backgrounds and experiences and every single one of them has the potential to play an important role in forming your newly gained perspective.
And last but certainly not least, we travel to appreciate life: When you're mired in your daily life, it's easy to lose sight of what you have. Your eyes aren't open to what's special about your home. Exploring another place will give you a fresh appreciation for your hometown, country and "real life." Once you're back, you'll feel lucky to live where you do. You'll see that there really is no place like home.
_____________________________
St. George's Caye Resort is located 7 miles by boat transfer from the Belize City marina. We are taking reservations for individuals, couples, groups, retreats, and weddings with our worry-free travel policies.
Please inquire to allow us to help you create your dream vacation!
We are filling fast so book soon! We look forward to seeing you in the sun!

Questions? Contact us today +1- 507.380.9344 or Toll Free 1-800-813-8498
Email our friendly reservations specialist at This email address is being protected from spambots. You need JavaScript enabled to view it.
Or Click Here to Reserve Online
What will you check off of your bucket list during your trip to St. George's Caye Resort?
Stay Informed
When you subscribe to the blog, we will send you an e-mail when there are new updates on the site so you wouldn't miss them.