4 minutes reading time
(755 words)
Your Beautiful Escape to Belize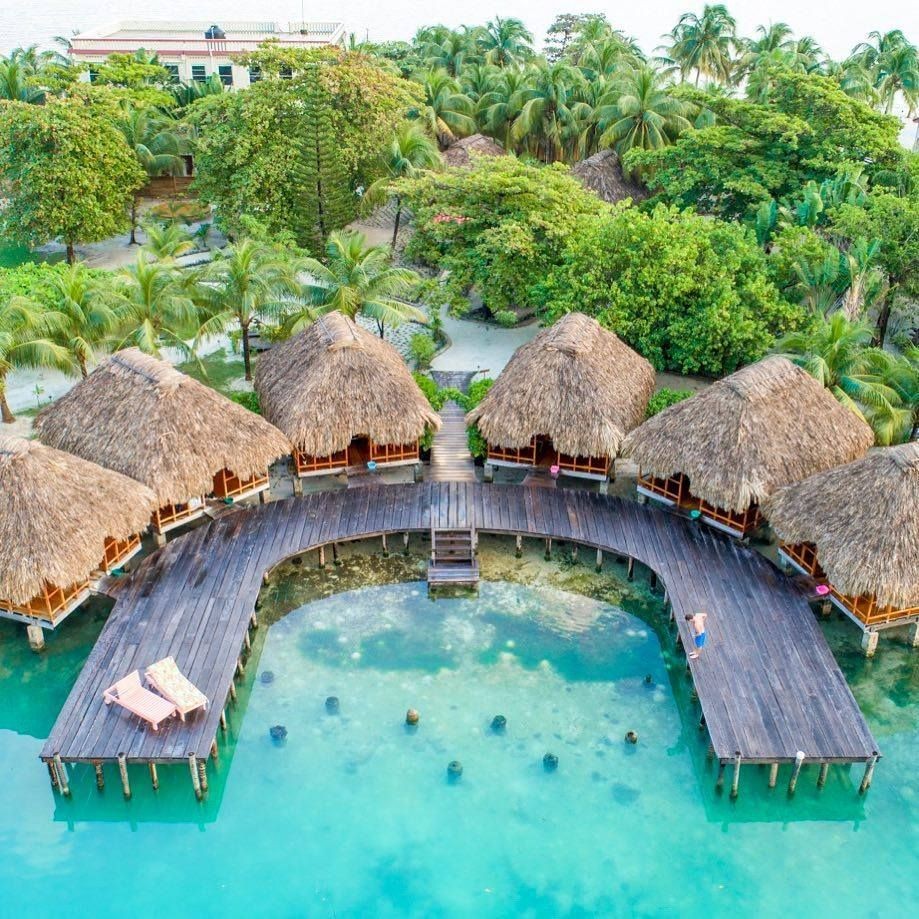 St. George's Caye is a destination unrivaled by most similar resorts. We offer an authentic "rustic elegance" world-class experience delivered by our incredible staff while offering the chance to do as much or as little as you wish! Secluded on this little island about seven miles from the coast of Belize, our guests are like family and it is our every hope that we exceed every expectation, leaving them in awe with service, sunshine, and the sea.
Belize is an incredible destination, boasting close proximity to many other countries, and at times, very low seasonal airfares. An added plus about St. George's Caye, with our by-boat transfers, we offer the unique opportunity to be on the island the same day as your arrival, sometimes with even a whole half day to get started. Many other destinations in Belize require puddle-jumper planes to get to once you have landed at the Philip S.W. Goldson International Airport, we offer complimentary transfers directly from the airport, ensuring your comfort from arrival to departure.

Enjoy the perfect blend of adventure and relaxation. Belize offers so many ways to explore, learn and come away with experiences to last a lifetime. However, we know that people also come to our private island oasis for relaxation from the stresses of life so, build a day or two to just lay in the hammock, read, take advantage of complimentary snorkeling and all of the wonderful "natural resources" of this incredible place!
To quench your thirst for adventure, come away to see the wonders of the world. Let us be your guide through incredible historical sites and the culture of Belize. We love showing you around our countryside and sharing its richness with each guest!
After all of your adventures, or just because, you will certainly need a tropical drink to refresh with. We are pros at making cocktails and virgin drinks alike. Tickle your taste buds with the freshest juices and mixers and maybe even some Belizean Rum!
Whether it is lounging on the beach, hiking the Lamamai Ruins or trying your first go at SCUBA diving with our try scuba resort course, you will always find the perfect plans for your days spent in paradise!
Belize is a country of wonder, and being so close to the mainland, we can offer so many ways to experience this beautiful place.
We hope this virtual vacation has rested you a bit, and you now have your next travel plans set to come away and see us in the future!
We can't wait to "See you in the sun"!
- Sincerely,
Your St. George's Caye Resort Family
-------------------------------
We hope you'll join us for this thrilling specialty dive to help protect our local reef during your next trip to the island!
INQUIRE FOR YOUR CUSTOM VACATION
St. George's Caye Resort is found 7-miles from main-land Belize City. Transfers are made by boat and once you have landed at BZE International Airport, your valet will have you on the island's sandy shores in under 30 minutes. Offering an array of adventure, romance, relaxation and SCUBA excursions, this resort is acclaimed for pristine reefs, seclusion and the ability to do as much or as little as one wishes.
Email for more information at This email address is being protected from spambots. You need JavaScript enabled to view it. or call our friendly US-based reservation line at +1-507-380-9344 or toll free at 1-800-814-8493. See all of the beautiful information at www.belizeislandparadise.com
Stay Informed
When you subscribe to the blog, we will send you an e-mail when there are new updates on the site so you wouldn't miss them.