3 minutes reading time
(595 words)
We Are Blessed By Our Guests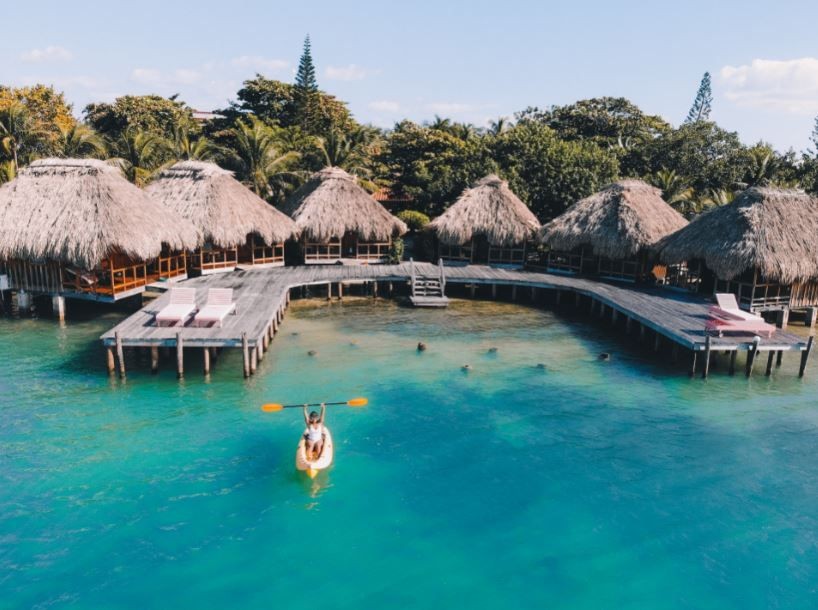 When you operate a resort, you have the opportunity to welcome the world. We have had the privilege of hosting guests from all walks of life over the last forty years, ranging from all corners of the globe. Every once in a while we have the honor of hosting retreat leaders, photographers, travel agents, and in this case, travel influencers.
Sam Burns & Sounavanh Mala of OFTB Travel made our day with their stay. They were not only wonderful to host, but they have shared their time and talent in capturing what is so hard to capture in words about our secluded island paradise. A big thank you again to them for this incredible vlog. Hope to see you back in the sun again very soon!
Be Back With Your Besties!

Wishing you could just be with those you love, or with that best group of friends again? St. George's Caye is the best place to distance, naturally, and maybe you didn't know... With the right amount of guests, you can buy out the entire resort for your group getaway!! With plenty of space, we are finding more and more that guests come away to be with each other, and finally reconnect after all of this time.
Let us create your perfect GROUP getaway!
CLICK HERE to learn about group perks and check dates for your stay!
Perfectly Paired in Paradise
Your big day is one of the most important days of your life. When you think of it, you may envision a group of friends and family surrounding you, or you may just want a simple ceremony with just you and your +1. No matter how you view your perfect day, we are here to make it everything you are dreaming of. We can accommodate your wedding party and you can even have the option of buying out the whole resort with a certain number of guests.
Ready to escape to your special day?
Picture this: You pull on your goggles and peek beneath the surface, you instantly become a part of a whole new world. Light beams dance on the coral and illuminate brilliant fish and a landscape to wow the senses. You connect with your breathing and the gentle energy of the water as you peer down upon the Belize Barrier Reef system. SCUBA and Snorkel are two of the most soothing, serene, and simple ways to disconnect from all that is above the water. With thousands of things to see, it is a visual treat like no other. The warm waters hold you and you move effortlessly through the teal blue.
St. George's Caye Resort is located 7 miles by boat transfer from the Belize City marina.
We look forward to seeing you in the sun!
Questions? Call, text or WhatsApp us today +1- 507.380.9344 or call Toll Free 1-800-813-8498
Email our friendly reservations specialist at This email address is being protected from spambots. You need JavaScript enabled to view it.
Stay Informed
When you subscribe to the blog, we will send you an e-mail when there are new updates on the site so you wouldn't miss them.