4 minutes reading time
(701 words)
Witness the Gentle Giant - Manatee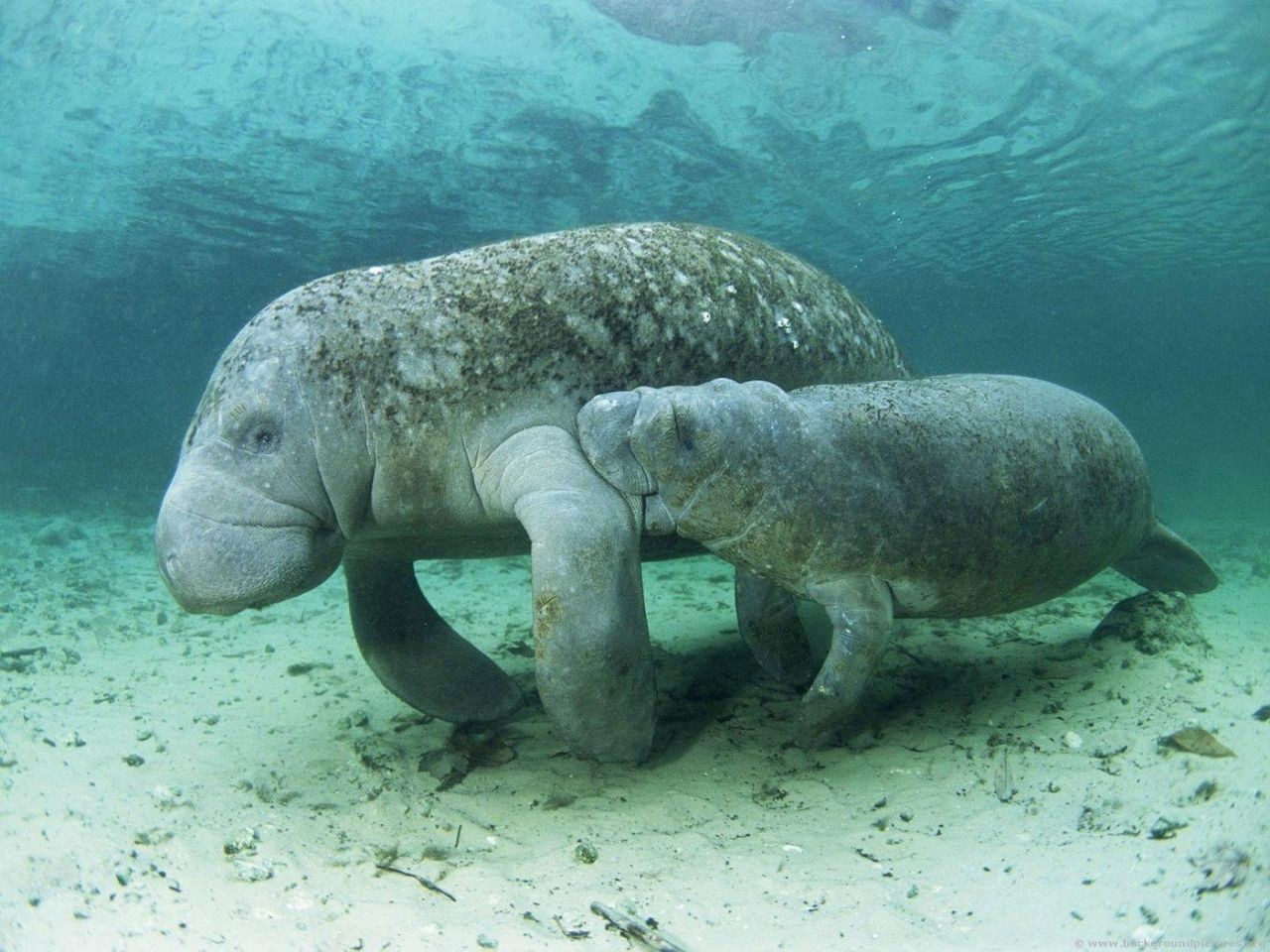 On the island, we have been blessed with many things. We revel in the opportunity to serve incredible people, the ability to create experiences within the world around us, and also to live in this pristine, secluded, natural environment. While out snorkeling with guests this week, we enjoyed one of these natural wonders. We were able to capture a gentle Manatee in its natural environment. This is such a rare opportunity so we wanted to share! We wanted to take this opportunity to tell you a little more about conservation efforts for this incredible creature.
Manatees can be found in shallow, slow-moving rivers, estuaries, saltwater bays, canals, and coastal areas — particularly where seagrass beds or freshwater vegetation flourish. Manatees are a migratory species. Within the United States, they are concentrated in Florida in the winter.
Why is it important to save manatees?
It boils down to a fundamentally basic concept: Manatees are part of a system. If you remove any component from a system, there will be an effect on something else. For example, manatees could die if we kill most of the plants they depend on for food. On the other hand, manatees help control the vegetation that can obstruct Florida waterways. They also provide a benefit by processing the vegetation they eat and passing it back out into the environment as a form of fertilizer. Ecotourism forms the basis for a flourishing tourist industry in Florida. Close to 70,000 people visit Crystal River every year just to see and swim with manatees, thus helping the local economy. There is an aesthetic value to manatees as well. They are fun to watch and we can learn a lot from their non-aggressive, passive demeanor.
Protecting endangered and threatened species and restoring them to a secure status in the wild is the primary objective of the endangered species program of the U.S. Fish and Wildlife Service, an agency of the Department of the Interior. The Endangered Species Web site can be accessed at endangered.fws.gov.
The USGS Florida Integrated Science Center administers the Sirenia Project, focused on long-term research on the West Indian manatee in Florida. More information on that project can be found at fl.biology.usgs.gov/Manatees/manatees.html.
The Florida Manatee Recovery Plan was developed as a result of the Endangered Species Act and is coordinated by the U.S. Fish & Wildlife Service (FWS).
In October of 1989, Florida's Governor and Cabinet directed the state's wildlife agency to work with 13 "key" manatee counties in Florida to reduce injuries and deaths. These 13 counties were: Brevard, Broward, Citrus, Collier, Dade, Duval, Indian River, Lee, Martin, Palm Beach, St. Lucie, Sarasota, and Volusia. Over the years, these 13 county governments have worked with the state to develop site-specific boat speed zones to reduce the likelihood of watercraft collisions and to implement comprehensive manatee protection plans (MPP) for each county. Other conservation measures deemed important to saving manatees include research addressing biology, mortality, population and distribution, behavior, and habitat of manatees; implementation of management plans; posting of regulatory speed signs and levying of fines for excess speeds in designated areas; manatee education and public awareness programs; and public acquisition of critical habitat and creation of sanctuaries.
______________________
St. George's Caye Resort is located 7 miles by boat transfer from the Belize City marina. We are taking reservations for summer and fall, with our worry-free travel policies. We are filling fast so book soon! We look forward to seeing you in the sun!
Questions? Contact us today +1- 507.380.9344 or Toll Free 1-800-813-8498
Email our friendly reservations specialist at This email address is being protected from spambots. You need JavaScript enabled to view it.
Or Click Here to Reserve Online
What will you check off of your bucket list during your trip to St. George's Caye Resort?
Stay Informed
When you subscribe to the blog, we will send you an e-mail when there are new updates on the site so you wouldn't miss them.