4 minutes reading time
(850 words)
St. George's Caye - Get to Know Your Getaway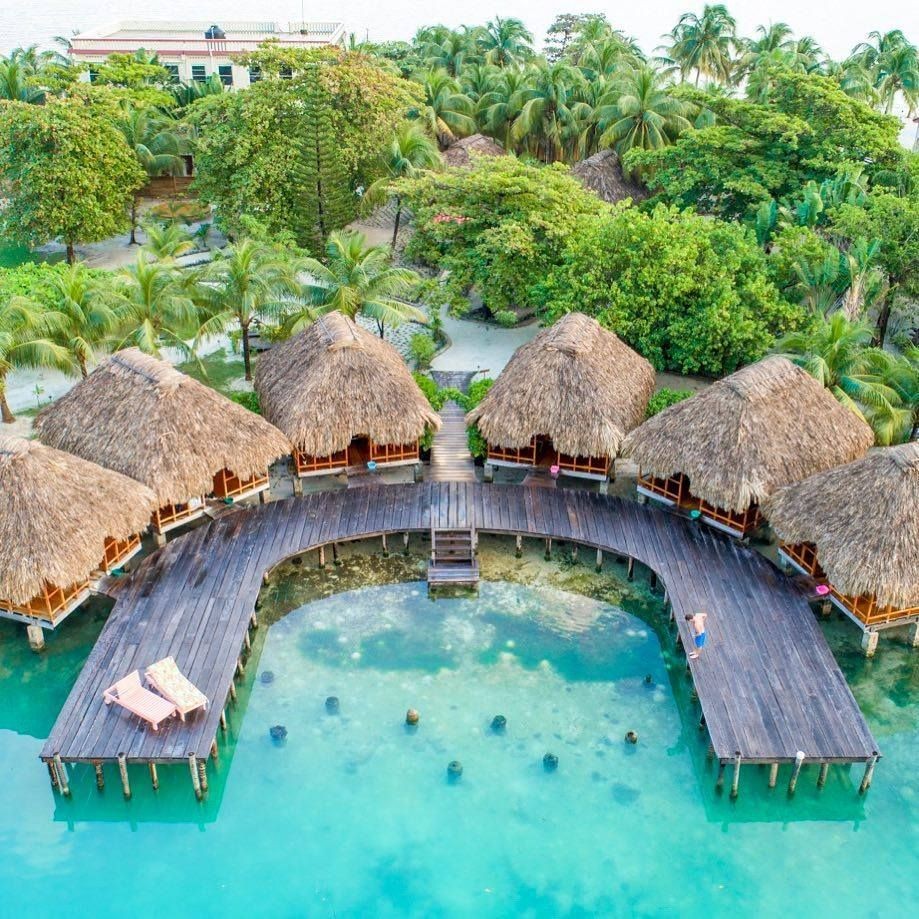 💙 Options for adventure- Adventure abounds at St. George's Caye Resort – When you arrive, you can choose from multiple excursions to see the sights, take in some tourist life, and maybe even zip-line through the jungle. There is an abundance of ways to make memories while staying with us. Just let us know what you would love to do!

💙 Foodie and fresh fare details. We can accommodate most special dietary requirements and look forward to making the most incredible fare with your needs in mind! Our fare ranges from some American fare, to authentic Belizean foods and drinks. We love when local fishermen or even our guests bring the catch of the day, and we are able to prepare it with care!

💙 What to expect while you are on the island – The island is a place where adventure and relaxation are readily accessible. We do not feature Wi-Fi in the rooms, in an effort to allow you to totally disconnect, while the Lodge offers high speed Wi-Fi and connectivity, keeping you in touch when you want to be.

💙 Travel details - Airport - Transfers - Check-In and Out – When you come to see us, you will want to fly into BZE – Philip S.W. Goldson International Airport. - U.S. and Canadian citizens can visit Belize with their passports; no visa is required. Once you arrive, you will be greeted by our friendly concierge/driver, and you will enjoy a cold Belkin beer while seeing the sites during your complimentary transfer to the island. Your transfer includes a quick ride to the marina, followed by a beautiful boat shuttle to the island. You may even get to enjoy our greeting committee of dolphins. Please note: If you are staying somewhere else in Belize before or after St. George's Caye, Just let us know your travel plans—our staff will pick you up and drop you off anywhere in Belize City. If you are flying to or from another destination within Belize, be sure you use the MUNICIPAL airport—this will save you money and time.
💙 Length of stay recommendations – We accommodate stays as short as three nights, and have had guests choose to extend their stay as long as three weeks. It is really up to your preference, but to fit in enough to feel relaxed and accomplished upon your departure, we would recommend 5-7 nights.

💙 What to bring – What to pack – We could summarize this in two words – layers, and comfort – the resort enjoys year-round sea breezes, and also tropical temps, so lightweight cotton T-shirts. Long-sleeve shirt for sun protection and jungle hiking, and of course your favorite swimsuit are all you need. The attire at the resort is casual, however, we have some who enjoy a fancier wardrobe for dinners, or if you are to take an excursion to San Pedro. For excursions, we would also recommend sturdy and comfortable walking shoes. Don't forget your passport!
St. George's Caye Resort is found 7-miles from main-land Belize City. As the closest resort to the airport, you will enjoy complimentary quick and easy transfers once you have landed at BZE International Airport. Your valet will meet you at the airport and with a quick van and boat ride, you will be on the island in just under an hour of pick up. Offering an array of adventure, romance, relaxation and SCUBA excursions, this resort is acclaimed for pristine reefs, seclusion and the ability to do as much or as little as one wishes.
Email for more information at This email address is being protected from spambots. You need JavaScript enabled to view it. or call our friendly US based reservation line at +1-507-380-9344 or toll free at 1-800-814-8493. See all of the beautiful information at www.belizeislandparadise.com
Stay Informed
When you subscribe to the blog, we will send you an e-mail when there are new updates on the site so you wouldn't miss them.