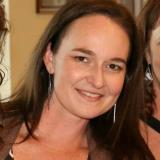 Imagine you and your friends sitting out by the beach fire. Guitars and harps in hand. The warm breeze is blowing to the rhythm of your beat. The stars have come out to watch and listen. The moon even rising to the occasion. You stop only momentarily to refuel with warm BBQ off the grill. And the jam continues until the last breath of fire. The next morning with the sunrise you'll tell stories of creative genius and drunken stupidity over coffee and fresh squeezed juice. You'll trade tales of heartbreak and inspired lyrics during breakfast. You'll bathe in the Caribbean Sea for even more inspired lyrics. Imagine no more…
Led by Doug MacLeod and Phil Wiggins - we would like to invite you to the first Blues in Belize Experience -hosted by St. George's Caye Resort. Five sun filled, soul filled, days of music, stories, lessons and lots of Blues love. This intimate gathering has only 30 available spots. Your accommodations will be thatch roofed cabanas on a tiny residence island in Belize. Picturesque privacy in paradise! Each morning coffee and juice delivered to your porch. Family style meals with oceanfront dining makes meals conducive to group conversation.
A once in a lifetime opportunity - don't miss out!