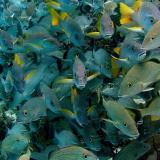 Two more direct flights to Belize City (BZE) from North America have been announced, making it even easier to get to our beautiful Central American country!
The world-class snorkeling and diving on the barrier reef, the Mayan ruins and jungle adventures, and the really friendly native people have all made Belize a popular travel destination over the past few years. Belizeans love showing off their country and the natural beauty, history, culture, food, and adventures.
But for a long time one of the barriers for people getting to Belize was the high cost of airfare. We are thrilled that is less and less of an issue as more airlines add routes to Belize such as Southwest Airlines and West Jet out of Canada!
We are finally seeing affordable airfare to Belize which means it's time for you to come and visit. Right?