4 minutes reading time
(776 words)
"Un-Belizeable" Summer Vacation - 5 Reasons to Come Away this Summer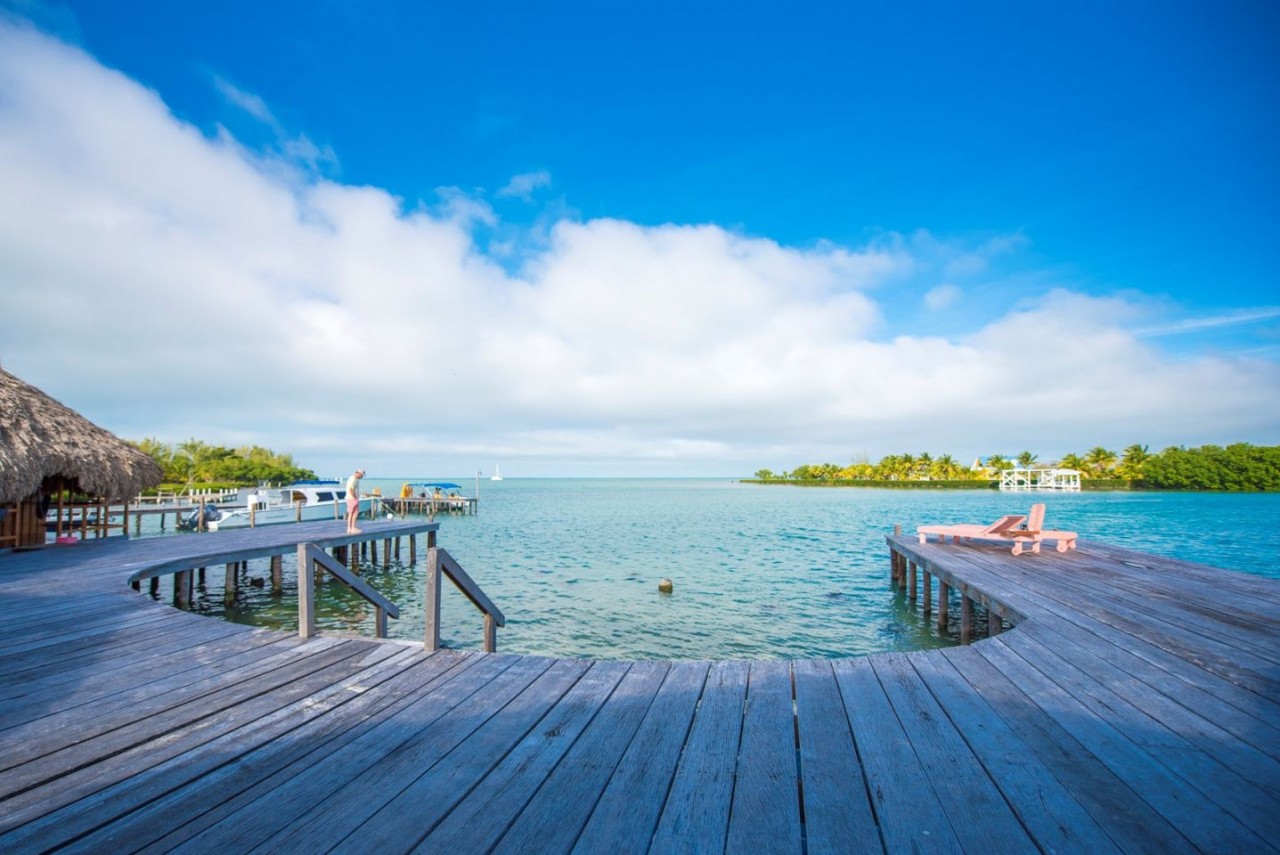 With the New Year underway and 2021 in full swing, it is a great time to plan for the future and give yourself something incredible to look forward to.
Many people enjoy escaping to Belize during the winter months to enjoy the warm sunshine and ocean breezes. It really is no secret that Belize is a fantastic travel destination and more tourists are flocking to this hidden gem every year. But, did you know that summer is also a wonderful time to visit? Temperatures in Belize are comparable or even more mild than many places in the U.S. during the summer months, and ocean breezes and the shade of coconut trees offer much more relief than you are likely to find in your hometown – plus you will have the luxury of no responsibilities while taking it all in. Read on for our top 5 perks to visiting Belize this summer!

It's Grand Slam Fishing Season! Fishing here is excellent year-round, but the best times to catch the "Big Three" of tarpon, bonefish, and permit is in June, July, and August. When you catch all three of these fish, it's known as the "Grand Slam", which is how the fishing season got its name! We are fortunate to be located adjacent to the flats, close to the reef, and a short ride from the Belize River, so guests can enjoy a variety of fishing on their Caribbean vacation.
While there isn't a specific time of year that is best for scuba diving, many divers prefer the calmer waters of the Belizean summer. The water is pleasantly warm during the summer at 85°F, and the sea breeze tempers the heat a bit during this time.

Temperatures in Belize are comparable to many places in the U.S. during the summer months, and ocean breezes and the shade of coconut trees offer relief.


While summer does mark the beginning of "rainy season", don't be alarmed! This season applies mostly to the mainland (the rain forest needs its rain to thrive after all!). Rain showers are typically brief and intermittent at the island, allowing you plenty of time to enjoy the sunshine!
During the summer months, Belize has fewer visitors which allows you the opportunity to have more privacy with fewer people while you explore mainland excursions and attractions such as the Maya Ruins. And you'll find that going through customs & immigration is much faster – the very second gained in paradise is a win!
June marks the start of Belize's lobster season. During this time, you'll find a variety of lobster dishes being served during our farm-to-table, banquet-style dining at the resort.
In addition, Belizeans celebrate in four different parts of the country with Lobsterfest. San Pedro's Lobsterfest is one of the biggest celebrations offering free live music and discounted prices on drinks and lobster. The San Pedro Slam Excursion is a fun way to experience Belizean culture then return for a peaceful rest of your day! Cheers to the best summer yet!

---
We are here when you are ready to travel again. The world will once again be connected and we can't wait to #seeyouinthesun! With our "Protect your Plans" easy booking policies, you will rest assured that you can look forward to the future!
To plan in advance for travel in the future please see our website at www.belizeislandparadise.com, email for more information at This email address is being protected from spambots. You need JavaScript enabled to view it., or call our friendly US-based reservation line at +1-507-380-9344 or toll-free at 1-800-814-8493.
St. George's Caye Resort is found 7-miles from main-land Belize City. Transfers are made by boat and once you have landed at BZE International Airport, your valet will have you on the island's sandy shores in under 30 minutes. Offering an array of adventure, romance, relaxation, and SCUBA excursions, this resort is acclaimed for pristine reefs, seclusion, and the ability to do as much or as little as one wishes.
See all of the beautiful information at www.belizeislandparadise.com
Stay Informed
When you subscribe to the blog, we will send you an e-mail when there are new updates on the site so you wouldn't miss them.