4 minutes reading time
(854 words)
Some of the Best Activities in Belize are Free (for our Guests!)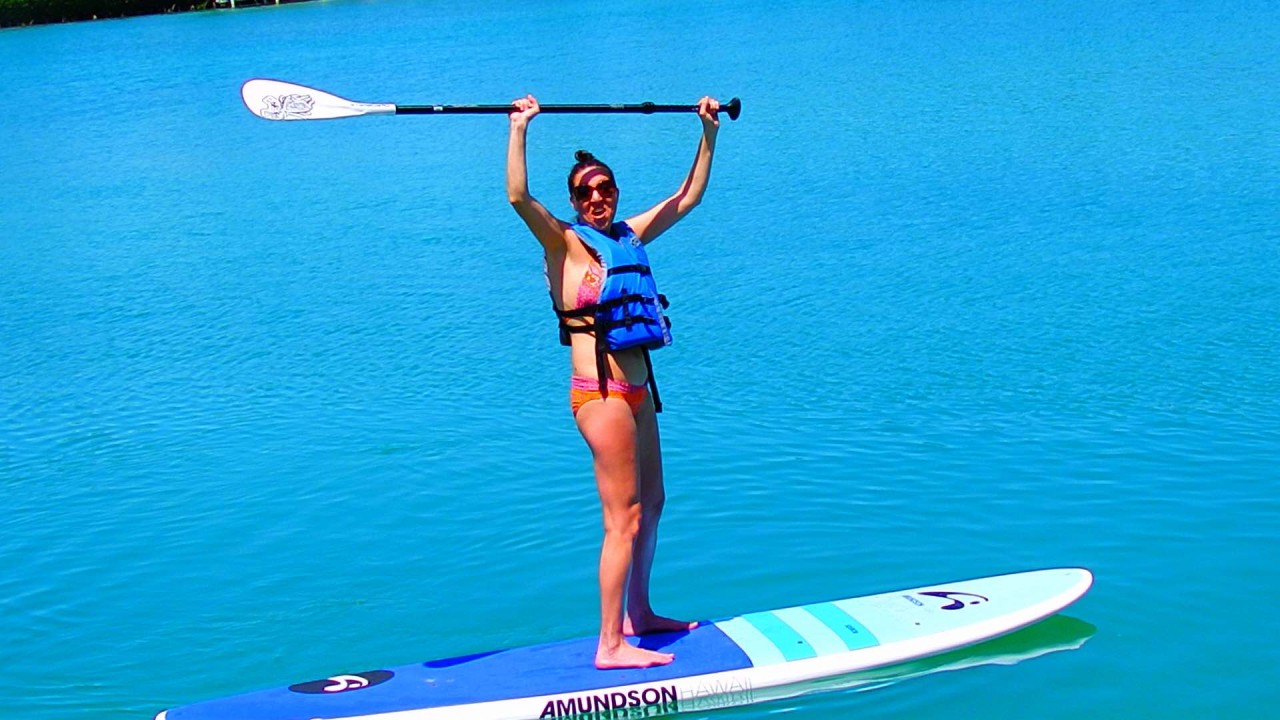 When planning a trip to Belize, guests often ask about the best available activities, both in the ocean exploring the Belize Barrier Reef and on the mainland exploring the jungles.
"I've got only 7 days, how much can I fit in?"
The answers is: a lot! Especially with our island's convenient location only 7 miles from Belize City and less than a mile from the Belize Barrier Reef - making both ocean and jungle adventures very easily accessible.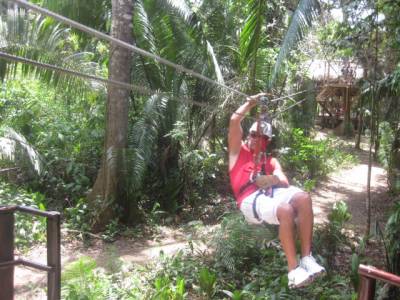 "What can I do that I've never done before? Can I learn to do something new, like sailing, snorkeling, or kayaking?"
Belize offers a variety of adventures from zip-lining through the jungle canopy and cave-tubing down a river, to ocean activities like diving, snorkeling, and sailing. At our resort there are many opportunities to learn a new hobby or try something new - our local guides and friendly staff are here to help!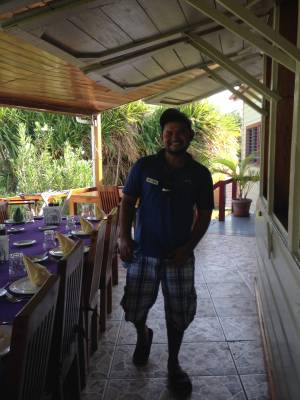 "How can I stretch my vacation dollar? Do you offer any FREE activities?"
If you're like most visitors to Belize, you want to squeeze in as much fun as possible (you can rest when you get home, right?). As you plan out your vacation budget, keep in mind that at St. George's Caye Resort we include many free water activities to make sure you get the most out of your time in Belize. Read on to learn more!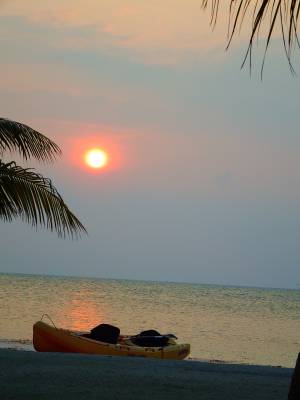 FREE ACTIVITIES AT ST. GEORGE'S CAYE
Reflecting on our own experiences with vacations, when we planned what we would offer at St. George's Caye we wanted to include a mix of free activities and premium tours. We knew many people would happily pay for valet SCUBA diving on the Belize Barrier Reef and the famous Blue Hole, guided excursions to the jungle to learn about Mayan ruins and culture, and to visit the Hol Chan Marine Reserve and San Pedro on Ambergris Caye.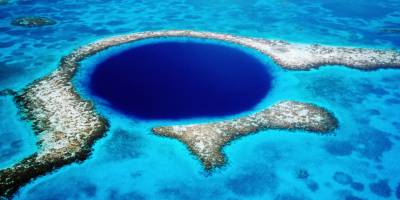 But we also knew guests would have lots of "down time" on the island - maybe a free afternoon after diving in the morning, or a day to unwind without a planned activity - and many need to be mindful of their vacation budget, even if they want to do it all.
So that's why we provide a variety of complimentary water sports equipment and fun things to do that won't cost you anything and let you experience the best of a Belize island resort...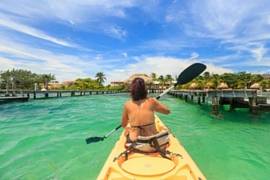 KAYAKING
We have a number of kayaks, both single and tandem (sure, your partner will paddle and let you sit back and enjoy!). View mangroves with a variety of sea birds, dolphins and manatees (yes, our guests see these incredible animals on a regular basis), southern rays, spotted eagle rays, lobster, etc.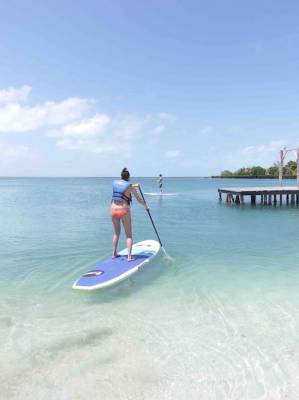 STAND-UP PADDLE BOARDS
The leeward (calm) side of our island is a large bay surrounded by mature mangroves. The water is generally about 2 to 4 feet deep, so no worries if you fall (or decide to take a refreshing dip in the ocean). This is great exercise, good for core strength, and totally fun!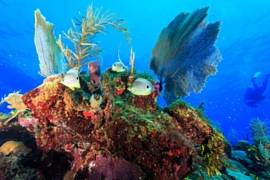 SNORKELING
You can use our snorkel gear any time and see a variety of sea life around our docks, or right off the leeward beach. We also provide guided snorkel trips over the coral reef, just a few minutes from St. George's Caye, for a fee. This is well worth it because the reef is where you will see the most wildlife and colorful fish, and your guide will point things out that you could easily miss. BUT, you don't have to pay to snorkel if you don't want to.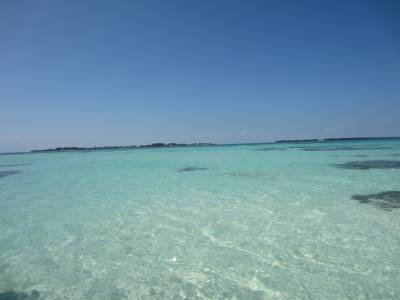 SAILING
We have three Hobie Cat sailing vessels for complimentary guest use. Experienced sailors visit nearby islands when the winds are good (about 98% of the time), and guests who do not know how to sail are surprised to find that our staff will take them out, teach them the basics, and that they can then go out on their own right away.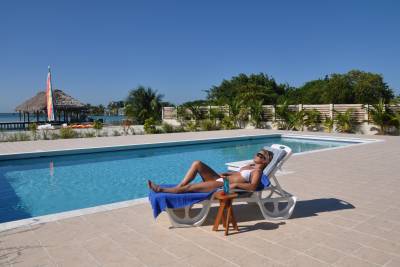 SALINE SWIMMING POOL AVAILABLE 24/7
Sparkling, clear, refreshing, warm enough to walk right in, long enough to swim laps, never crowded, pop-up water volleyball, lounge chairs poolside, sunning deck, shaded area with hammocks – need we say more?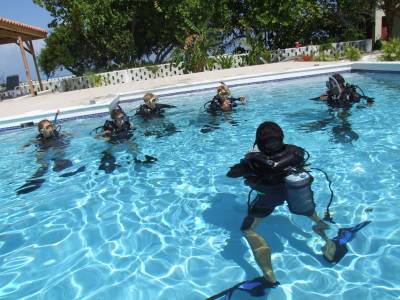 TRY SCUBA DIVING IN THE POOL
We offer a no-risk program for guests to try scuba diving in our pool with a dive instructor. Get a safety briefing on the equipment and then try breathing underwater and learn a few basic diving safety procedures. Love it? Head on out to the reef for a Resort Dive down to 30 feet - or sign up to get Open Water Dive Certified!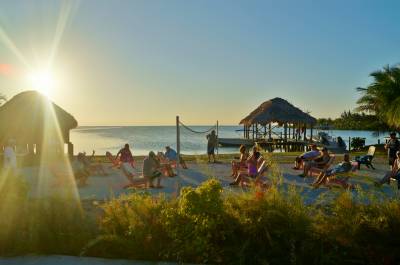 AND MORE!
Bocce ball, bar games, crab races, shell finding, magic tricks (when Leo is bartending!), card games, board games, and lots of hammock time, reading time, and time to get lost in the moment.
So please, come down and dive with dolphins and sea turtles, hunt some lion fish with us, go to the jungle with the best tour guides - but make sure you also plan to fill many hours with free use of our non-motorized water sports equipment and relaxing around the island. Kayaking, diving, and snorkeling offer some of the best ways to see the beauty of Belize. See you in paradise!
Location (Map)
Stay Informed
When you subscribe to the blog, we will send you an e-mail when there are new updates on the site so you wouldn't miss them.